Waymo adds Florida for heavy rain testing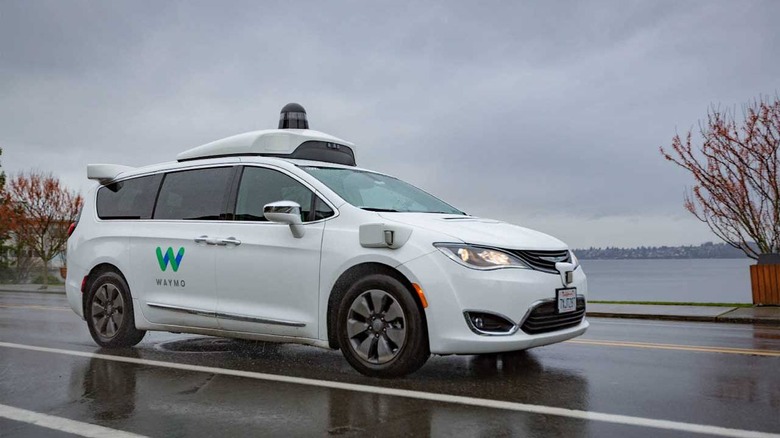 Waymo is working to ensure that its autonomous cars can operate in all conditions no matter what the day brings. The company says that it has been testing the last few years in snowy Novi, Michigan, rainy Kirkland, Washington, foggy San Francisco, and in the dust of Phoenix, Arizona. To test the Waymo vehicles in heavy rain, the company has announced that it is rolling out a new testing location and this one is in Miami, Florida.
At first glance, testing in what is thought of as sunny Miami for heavy rain seems odd. Waymo notes that during the summer months of Hurricane Season, Miami is one of the wettest cities in the U.S. averaging annual rainfall of 61.9 inches. Waymo also says that Miami has some of the most intense weather conditions in the country.
Cars that will endure heavy rain testing in Miami include the Waymo Chrysler Pacifica van and the Jaguar I-Pace. The challenge for autonomous cars is that heavy rain creates a lot of noise for the sensors. The wet roads also make other drivers behave differently.
Waymo says that it will spend several weeks driving on a closed course in Naples where the sensor suite will be tested. The sensors in testing include lidar, cameras, and radar, and the testing will be done in the rainiest season. Waymo also says that Florida residents will see some of its vehicles on the highways.
The vehicles will travel between Orlando, Tampa, Fort Myers, and Miami as they learn about the roads. Waymo says that it recognizes the irony of rain testing in the Sunshine State, but thanks Miami-Dade County, the City of Miami, and the City of Naples for welcoming it to the community.