Waymo's self-driving Jaguar is the luxe autonomy needs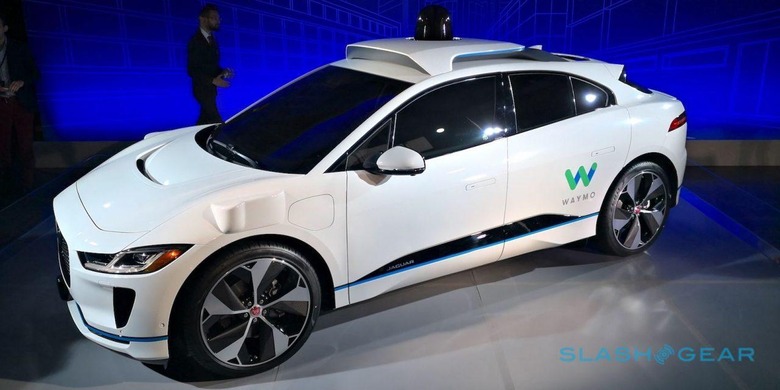 Waymo may not be charging for its autonomous car trials right now, but the company knows that it'll need something more special than a minivan when the digital driver wants paying. Witness, therefore, the news today that Waymo and Jaguar will collaborate to turn the new I-PACE all-electric SUV into the latest self-driving chariot.
Officially announced last month, the 2019 Jaguar I-PACE is the automaker's first entirely electric car. Priced to undercut the Tesla Model X, the regular I-PACE – that you need to drive yourself – combines 395 horsepower with rapid charging and an upscale interior. It's available to order now, with Jaguar expecting deliveries to kick off this summer.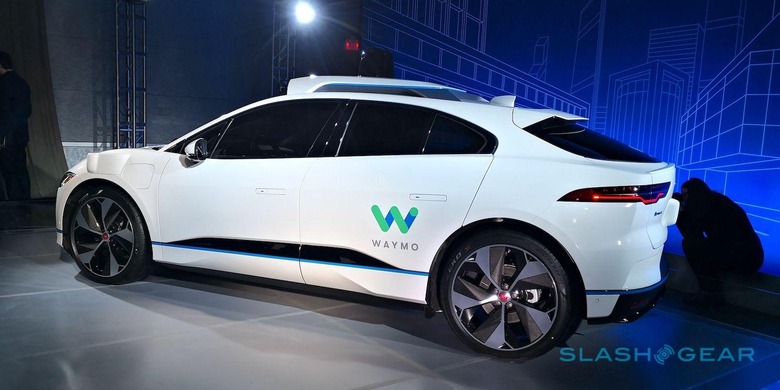 It's probably controversial, but I'd argue that Waymo couldn't have picked a better car for its autonomous roll-out. Few of the self-driving vehicles we've seen deployed so far have been something you'd describe as alluring. The current fleet of Chrysler Pacifica minivans are capacious but boringly earnest; the homegrown Google "pod" cars were always cute, but never cool.
To be fair to Waymo, its rivals have generally opted for practicality over appeal too. The Volvo XC90 that Uber and others use is a great SUV, but hardly sexy. GM's Bolt-based Cruise AV may have done away with the steering wheel in a dramatic dashboard makeover, but the electric hatchback isn't going to give anybody palpitations by virtue of its styling.
What the autonomous category needed was a car with true automotive appeal, and for legitimate reasons. Waymo and others might be experimenting with taxi-replacement schemes right now, but early adopters of self-driving technology are almost certain to be well-heeled and status motivated when the free betas are through and suddenly we have to start paying for such services. Present that audience with the choice between a minivan or a luxury SUV and they'll probably flock to the latter.
Embracing all-electric has other benefits, too. There's a power and packaging advantage, with plenty of batteries onboard to keep not only the drivetrain but the driverless computer systems running too. Jaguar's design for the I-PACE intentionally stows the battery array underneath the floor in the wheelbase area, pushing the drive motors to the corners, and leaving open space in the cabin. That makes finding somewhere for extra computers more straightforward, too, and Jaguar's 240 mile range should mean it can deliver a day of driverless operations before requiring a recharge.
Meanwhile, everything in an electric car is already drive-by-wire. The I-PACE is all-wheel drive, but there's no driveshaft running the length of the SUV to connect the rear wheels to the front. That's all handled by the plentiful wiring, which Waymo's systems can tap into and get an instant handle on all of the Jaguar's systems.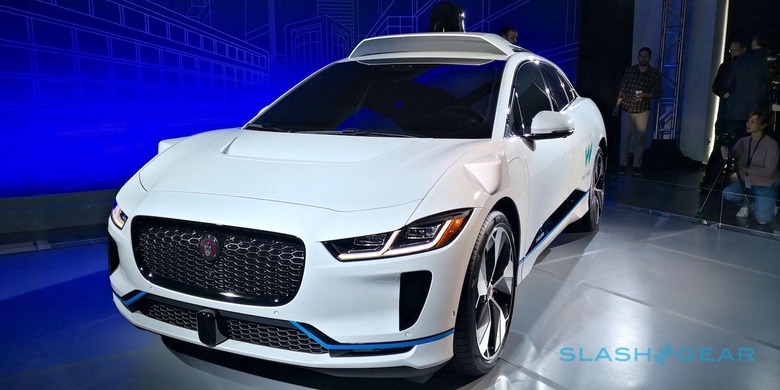 It's that which has helped fast-track the Waymo I-PACE into testing later this year, of course. The Alphabet company's autonomous transportation service is due to launch in 2018, though it's expected to take until 2020 for the Jaguar to join the fleet in earnest. Still, partnering with a mainstream automaker has clear scaling advantages to Waymo, which is predicting as many as 20,000 self-driving I-PACE to be deployed in just the first two years.
There are, of course, some big names in luxury automotive which are also experimenting with autonomy. Mercedes-Benz, Audi, and BMW all have their own test fleets: indeed, one of the first Level 4/5 prototypes to do a cross-country run in earnest was a high-end S-Class sedan. It's clear, though, that the traditional automakers are following a far more cautious roadmap to actually commercialize the technology they're developing.
A fully self-driving A8, 7 Series, or S-Class, that you can walk into a dealership and buy (or, more likely, summon with an app on your phone rather than own outright) is still far off in the distance, therefore. Waymo's autonomous I-PACE may very well be the most luxurious taste of high-end driverless abilities we can have for some time. That may not make the virtual driver any more capable, but it will have a huge impact on the user experience as early-adopters spread the word about their digital chauffeurs.