2019 Jaguar I-PACE official: 240 mile e-SUV for 2018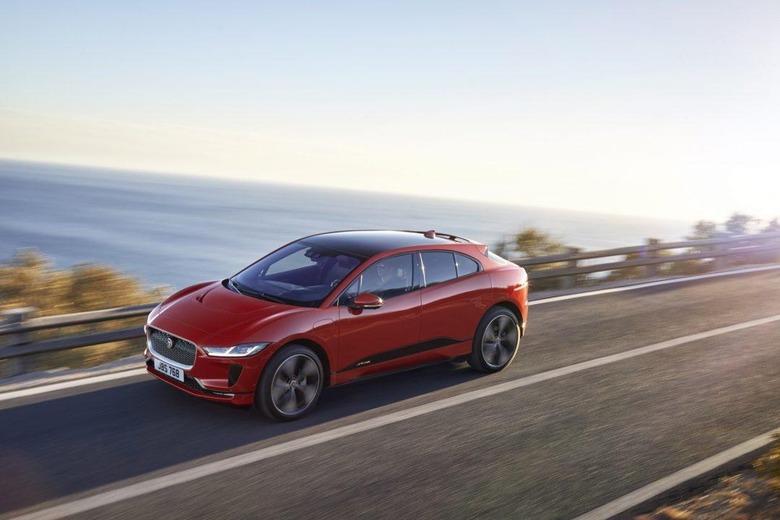 Jaguar has revealed the production 2019 Jaguar I-PACE, its electric luxury SUV and attempt to take Tesla's Model X head-on. The car will be the automaker's first all-electric vehicle, promising an estimated 240 miles of range on a full charge of its 90 kWh lithium-ion battery, along with the driving dynamics you'd expect from a vehicle with the Jaguar badge.
That means a 0-60 mph time of 4.5 seconds, Jaguar claims, courtesy of two electric motors for standard all-wheel drive. Each delivers 197 HP, one at the front axle and one at the rear: together, they're good for 394 horsepower, and a very healthy 512 lb-ft. of torque. Top speed is 124 miles per hour.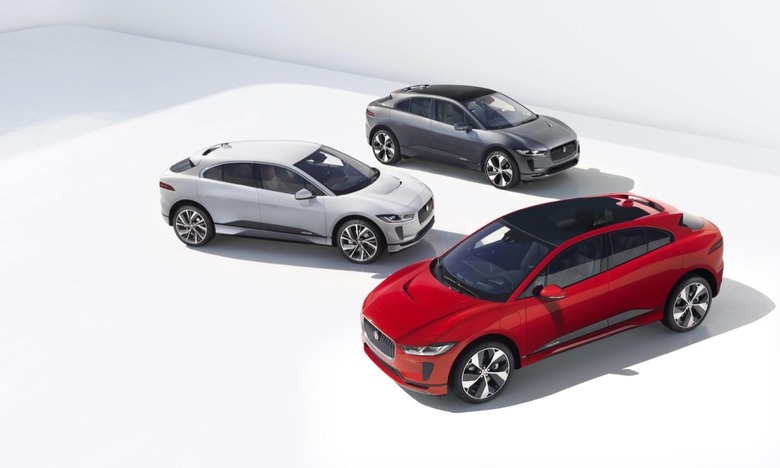 From the outside, the carry-over from the I-PACE Concept is clear. That includes C-X75 Supercar Concept styling cues with a low, short hood with the automaker's traditional grille and a built-in hood scoop for aerodynamic improvements. The rear is squared-off, meanwhile, with a curved rear window all adding to a lower coefficient of drag.
Inside, the benefits of electrification show themselves in terms of available space. The 2019 I-PACE's actual dimensions put it in the midsize SUV segment, but the interior space – including 35-inches of rear legroom and a 0-43 cubic foot central storage compartment – are more akin to a full-sized SUV. There's more storage under the rear seats, too, while the trunk has 25.3 cu.ft. of capacity or, with the second row folded, 51 cu.ft.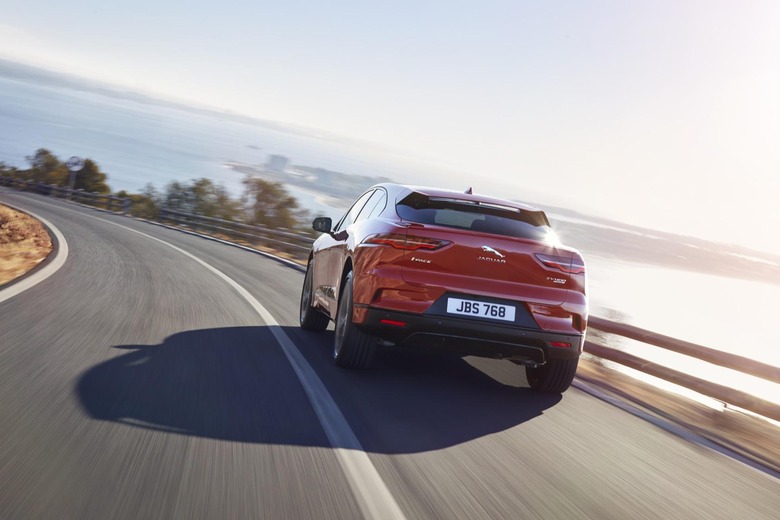 It's courtesy of the battery pack being mounted low in the car, between the axles in the floor. Jaguar says that's enough to deliver 50:50 weight distribution; it fits the I-PACE with an Integral Link rear suspension and Active Air Suspension as standard. Driver-configurable Adaptive Dynamics are optional. Two levels of regenerative braking – high or low – will offer a choice of how quickly the car slows itself when you lift of the accelerator.
As for charging, that of course depends on what you plug the 2019 I-PACE into. If you have access to a 100 kW DC Charger, you could get to 80-percent in just 40 minutes. On a 240 volt Level 2 charger, however, you're looking at around ten hours to do the same, or almost 13 hours to fill the battery completely.
It's controlled both by Jaguar's app, an Alexa skill that the automaker plans to release alongside the car, and of course the I-PACE's own dashboard. That gets the InControl Touch Pro Duo infotainment system we saw first on the Range Rover Velar, with twin touchscreens and multi-purpose physical controllers. An update to the navigation package will work out routes not only based on rapidity and distance, but take topography of the road and other conditions into account to maximize electric range. It'll even bear in mind your own driving style as it makes those calculations.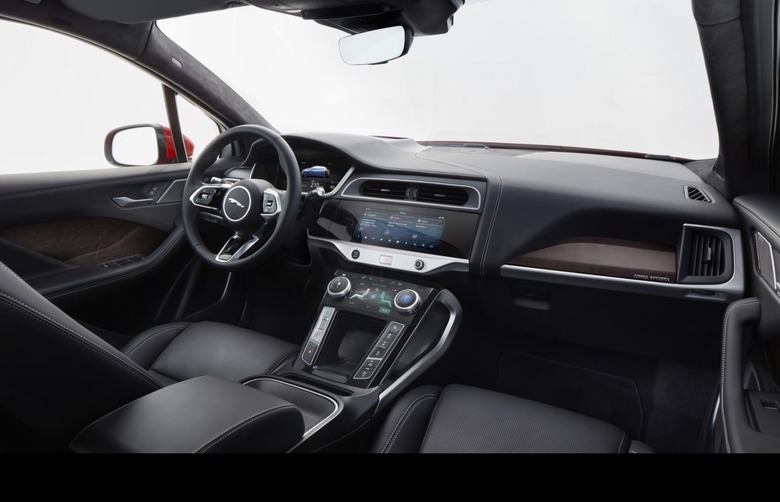 A head-up display will be optional and, taking a leaf out of Tesla's book, Jaguar says the I-PACE will be its first car to support OTA software updates. It'll get a panoramic glass roof as standard, and a choice of leather, Luxtec fabric, or premium textile Kvadrat wool-blend and technical suede for the seats.
Three trims will be offered at launch: S, SE, and HSE. Jaguar will also have a 2019 I-PACE First Edition model, based on the HSE, and offered only in the EV's first year. It's a strategy which has proved very successful for Jaguar's other recent SUV launches, the F-PACE and, this year, the E-PACE.
Jaguar says it expects the 2019 I-PACE to arrive at US dealerships in the second half of 2018. Pricing will be announced at the Geneva Motor Show 2018 next week, where the car makes its official debut.