Waymo driverless car crash reported in Arizona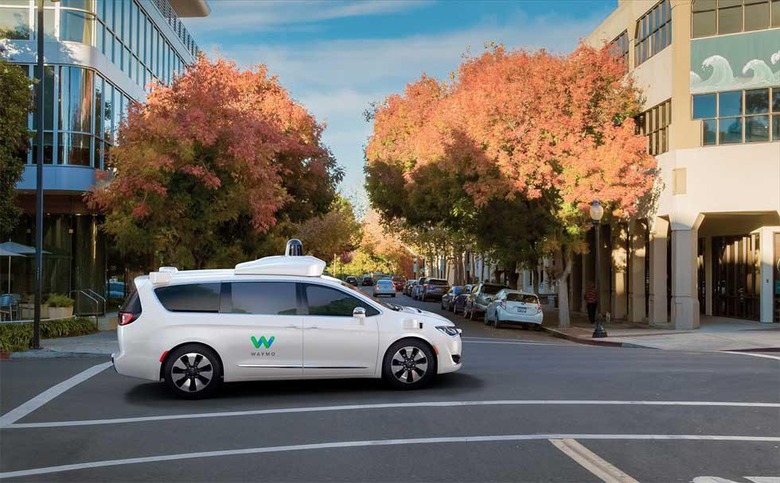 A Waymo self-driving minivan was involved in a crash in Arizona this afternoon, though initial reports suggest the autonomous prototype was not to blame for the collision. Waymo is one of a number of companies running driverless car trials in the state, after efforts by Arizona's governor to encourage high-tech investment with easier regulations.
This particular crash took place in Chandler, AZ, and saw significant damage to the modified Chrysler Pacifica minivan that Waymo has been using for its trials. According to local police, the Waymo car was struck when another vehicle crossed into opposing traffic, ABC15 reports. Another car had been forced to swerve moments before to avoid that vehicle.
The extent of the damage in the collision is unclear at this stage. Waymo's minivan had been in self-driving mode at the time, though with someone behind the wheel. That person sustained what are said to be minor injuries.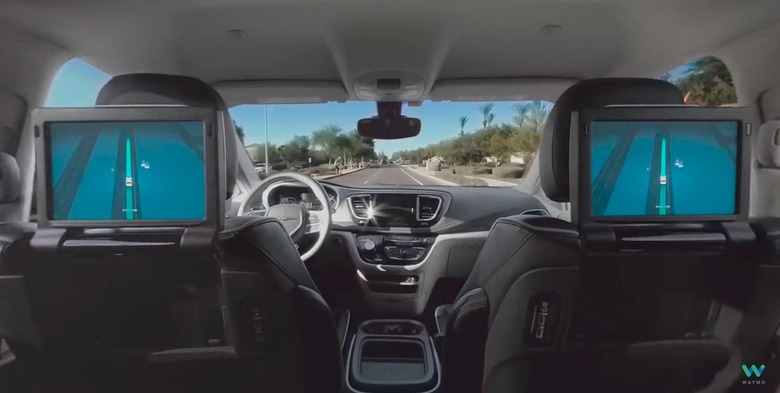 That's despite Waymo having begun new trials in Arizona which take advantage of new, more permissive regulations about safety drivers. Until late 2017, any autonomous vehicle being tested on public roads in the state was required to have someone physically present in the driver's seat. They would be expected to take over operation of the vehicle should a potential crash situation arise, or circumstances that the car's systems were unable to deal with.
That changed, however, and allowed for autonomous operation with nobody in the driver's seat. Waymo began such trials in November 2017. The company is currently seeking a similar permit for its testing in California.
The crash comes only months after a fatal incident involving an Uber self-driving car, in Tempe, AZ. That crash took place at night, and saw the Uber vehicle collide with a pedestrian who, it's said, darted out unexpectedly midway down a city block. At the time, the vehicle had a safety operator behind the wheel, though they were unable to step in and take control in time to prevent the collision.
The pedestrian was taken to hospital, but later died from her injuries. In response, several autonomous driving projects ceased operations while safety reviews were carried out. Uber later settled with the family of the victim.
We've reached out to Waymo for a comment on today's incident, and will update when we hear back from the company. Update: Waymo has released a video of the crash, and given us a statement.