Watch Lenovo's foldable, flexible phones in action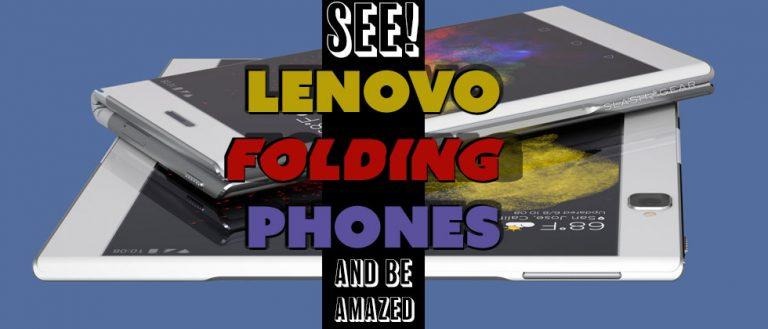 This afternoon the folks at Lenovo let it be known that they were well into development of two Android-based smartphones with bendable displays. These devices utilize flexible pieces – flexible displays, first and foremost – as well as bits and pieces within that make their next-level wearability and foldability a possibility for the real world. These devices were shown off at Lenovo Tech World by YouTube personality Megan McCarthy and Lenovo CTO Peter Hortensius.
In the video below you'll see two devices shown off by McCarthy. One is a rather thin device (width) that's made for people who do not have any pockets. If that's you, and you're a fan of the 1990's fad slap-bands or wrist-slap bracelets, you'll be super happy about what comes next.
The thinner of these two devices is able to slap around one's wrist. It acts like a bracelet when not in use. It's possible that this device will also function like a watch while around your wrist, and a phone in your hand.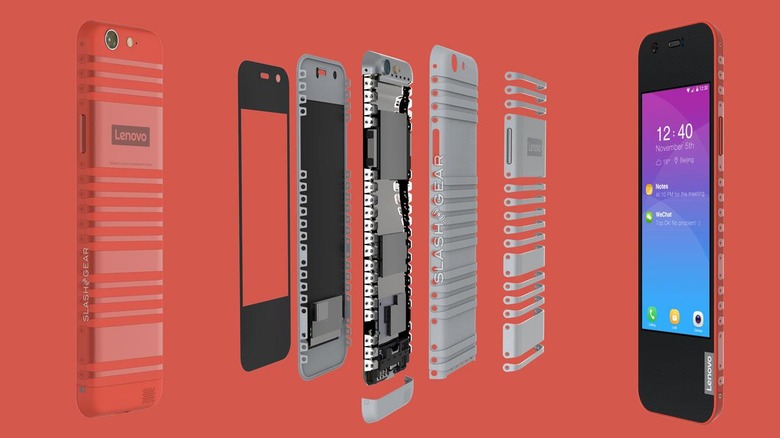 This wrist-based concept goes by the name "Cplus".
Here you'll see some concept images in peach (above) and black (below).
Super fancy!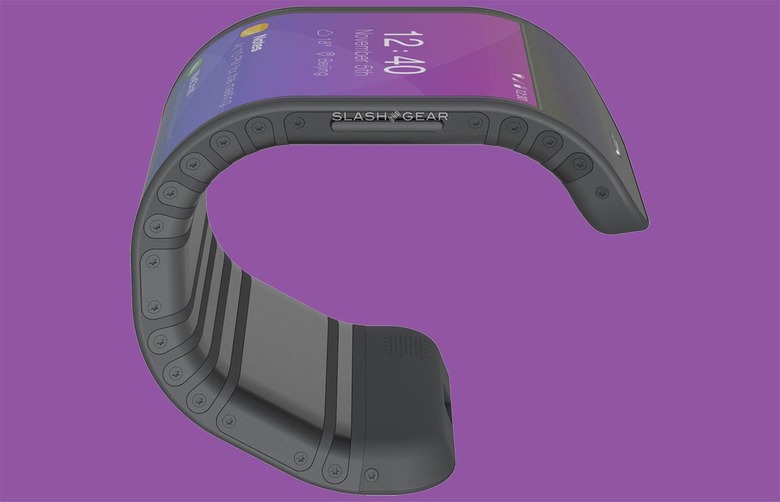 The second device shown here is another Lenovo concept, this time called "Folio". Note here that Lenovo isn't suggesting that either one of these phone-like devices is available for sale, nor that they will be for sale any time soon. Instead, they're suggesting that they're very much in development – and that they'd be very expensive if created today.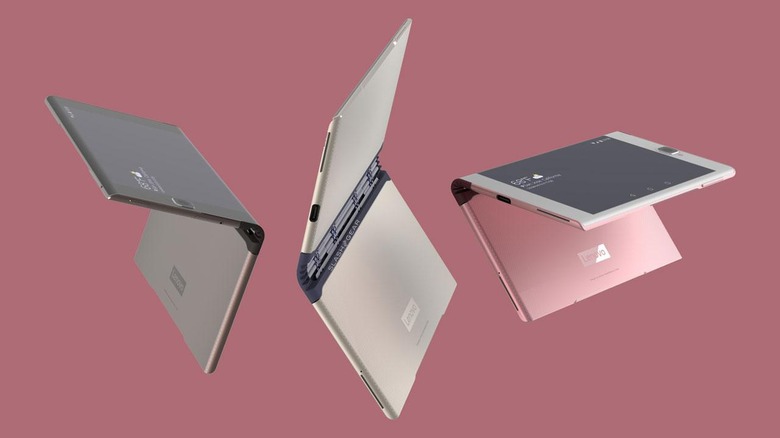 Lenovo's Folio is a foldable display made into a sort of tablet/smartphone. When you need a slightly smaller display, it's a phone. When you need to look at bigger kitty videos, you fold it out to a larger size.
Easy peasy.

Does that hinge look familiar to you?
ALSO: Have a peek at our close-up look at Samsung's very similar vision in the Rollable Screen Demo we captured not too long ago. We're getting closer! Now it's a race to the finish line – maybe as soon as next year.