Watch: Guardians of the Galaxy trailer gets LEGO treatment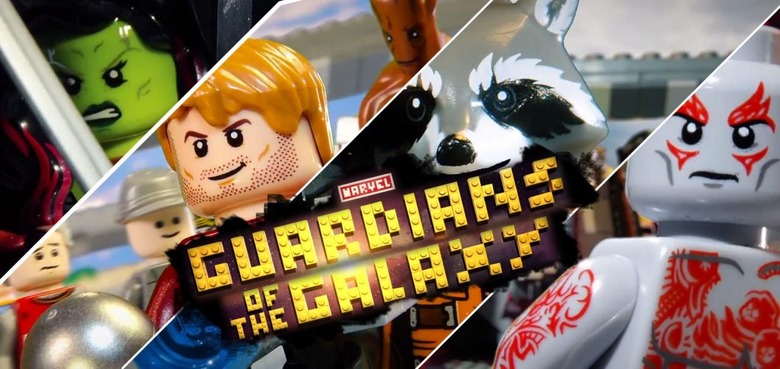 An above-average unofficial look at Guardians of the Galaxy has arrived today in the form of a fan-made LEGO trailer. This trailer uses both official and unofficial LEGO minifigures to recreate one of the most recent short-form Guardians of the Galaxy trailers. Have a peek and see how the movie would look in the LEGO universe!
The following trailer is made by the folks at ForrestFire101. That consists of a few people, this video directed by Forrest Whaley and animated by Sean Willets & Forrest Whaley. Production Assistance on this video was provided by Paul Hollingsworth.
NOTE: don't forget to have a peek at our ever-growing LEGO tag portal for LEGO news, up-close looks, and LEGO set reviews!
Below you'll find a number of LEGO mini figures from the three standard Guardians of the Galaxy LEGO sets. There are also a couple of packs you'll find coming only from SDCC which may or may not be present here in the background. They do have Glenn Close, aka Nova Prime, on the other hand, so it's not like they weren't ready to go above and beyond the call of duty.
Above you'll see the LEGO Guardians of the Galaxy trailer. Below you'll see the original official trailer, made for TV. You'll likely have seen this trailer before – it's only on television every 10 seconds or so.
Next you'll also see our pal The Collector. In our earlier SDCC exclusives article, you'll find that both this and the set called Rocket's Warbird were made available at SDCC this year by LEGO. The LEGO team always brings a massive presence to SDCC and this year was no different!
In addition to this perfect little representation of The Collector, as played by Benicio del Toro, you'll find a massive Groot and Rocket Raccoon having sat in the halls of Comic-Con – life-sized! LEGO is nothing if not insightful about fabulous brand connections.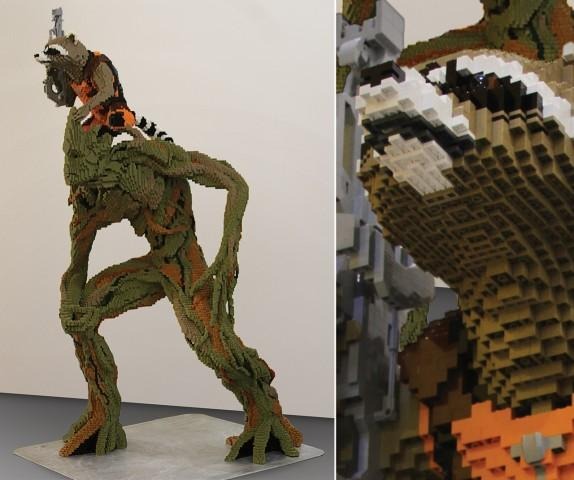 Guardians of the Galaxy is officially out in theaters starting on the 1st of August, 2014 – but if you're lucky, you'll be able to see it in a theater as early as today! Have at it, and let the other readers know how it was!