Guardians of the Galaxy Trailer 4 gets close with Glenn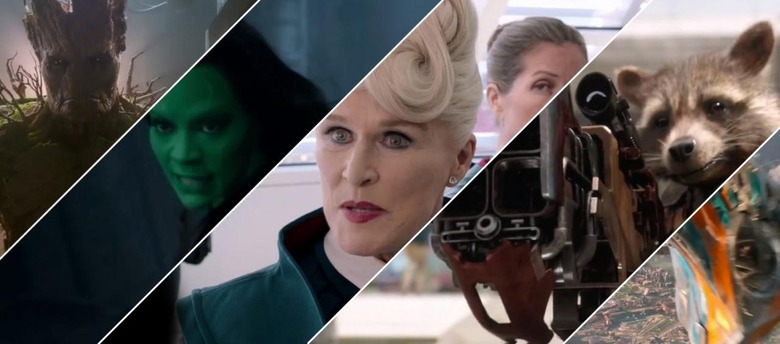 Shown during the World Cup 2014, Marvel's newest Guardians of the Galaxy trailer is a full minute of oddity. Here you'll get a tiny bit more information about the plot along with a much better look at the character Glen Close will be playing: Nova Prime Rael. More John C. Reilly is coming your way as well.
This trailer once again dishes up some Gamora, as played by Zoe Saldana, crushing her enemies with the jackboot of justice. Chris Pratt resumes his high-powered role as Star-Lord, while Vin Diesel as Groot teams up with his best buddy Rocket Raccoon – as voiced by Bradley Cooper. Dave Bautista continues to flex his Drax the Destroyer pump as well.
If you've not been keeping up with the whole Guardians of the Galaxy news collection, you'll be pumped to know that Nathan Fillion will also be playing a tiny role in this film. As the movie centers on more than a few space pirates, we were excited to hear that Fillion – or cult-classic Firefly fame – will be appearing in one place or another.
This film will be out starting on August 1st in theaters in the USA, with a quick spread around the world after that.
If you like to rock, the song playing in the trailer is "Cherry Bomb" by The Runaways. This is Lita Ford, Joan Jett (before the Blackhearts), and on vocals is Cherie Currie. This song fits in perfectly with Star-Lord's love of classic rock'n music, much of which will play during the film and stick out in the soundtrack.