Watch: Avengers: Age of Ultron trailer extended edition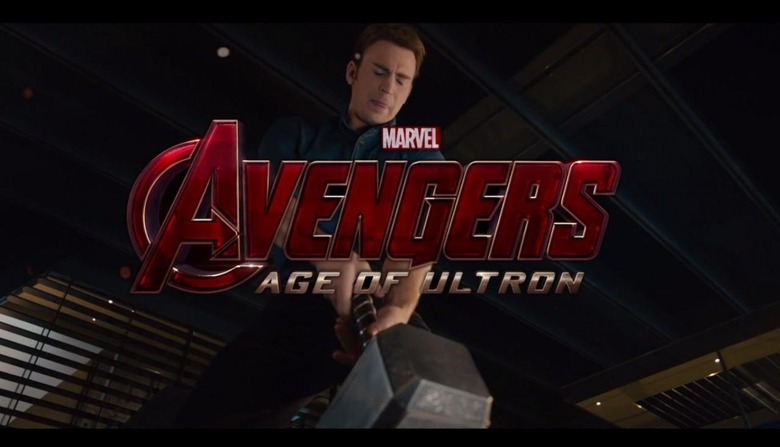 A "Special Look" at Marvel's "Avengers: Age of Ultron" was presented last night during Agents of S.H.I.E.L.D., and now you're allowed to watch it over and over again. After a day of so many Marvel Comics movie announcements your hear was likely to melt, today you get the fallout. It begins with a bit of Thor's Hammer for a good laugh. Mjolnir, Thor's Hammer, also known as Mjölnir in mythical Norse mythology, translating to "The Crusher" in English. It can only be lifted by whosoever is worthy of the powers of Thor.
Watch as Iron Man, War Machine, and Hawkeye attempt to dismiss the powers of the hammer. And see as the film gives a nod to the fact that the only human worthy of the power of Thor is Captain America. That's right! Thor #390, Captain America, wielding Mjolnir – it happened. Storm of the X-Men also picked that puppy up once, but technically she's not human so we'll just not speak of that extensively.
The rest of the trailer is as it was when it leaked last week. Fun fact – at the "secret" Marvel event yesterday, the group of publishers and press editors were "held hostage" in jest by Marvel Comics associates until they revealed which one of them leaked the trailer. Everyone remained unharmed, no worries.
Have a peek at our timeline of Marvel Comics movie bits and pieces below. Note how many Marvel Comics movies are set to launch in the near future – as many as have come out in the past several years and a whole lot more. Prepare yourselves for the second wave.