Wasteland 3 invites you to explore frozen Colorado with a friend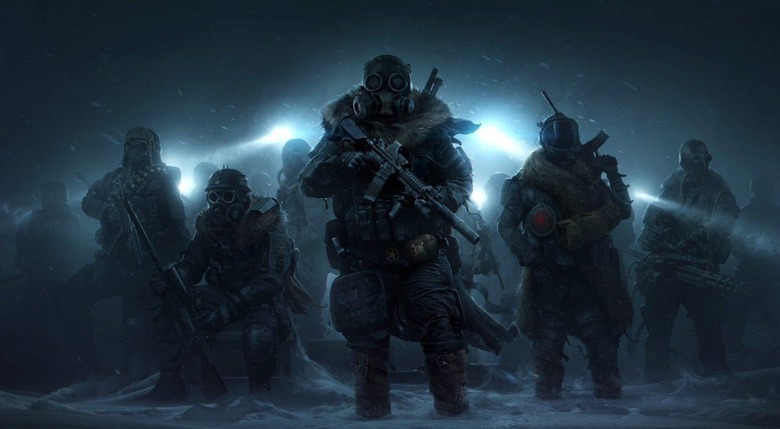 Given the the immense crowdfunding success of Wasteland 2, it was a pretty safe assumption that we'd someday see a Wasteland 3. That possibility became a reality today, with developer inXile officially unveiling Wasteland 3 and dropping a few details on what to expect. The game promises to have similar mechanics to the ones that made the revival of the Wasteland series so successful, except for one fairly major addition: support for co-op play.
Yes, it would appear that inXile is taking a page out of Divinity: Original Sin's book, giving players the ability to make their way through Wasteland 3's campaign together. Players will each get their own squad of characters to control, and they can choose to play in one big adventuring group or split up to cover more ground. Of course, you'll also be able to play through the entirety of the Wasteland 3 on your own, with inXile pointing out that the game has no online requirements at all.
Some new features making their way into the Wasteland series include team-focused abilities – which give rangers the ability to execute skills that offer both offensive and defensive benefits – and vehicles, which you will be able to customize and use for transport, storage, and in some cases, combat. Ranger bases are making a return in Wasteland 3, though this time around inXile aims to make it a core part of the experience, as players will be able to collect resources from the base and set up trade routes.
The game will be set in Colorado, giving players a frozen wasteland to adventure through. Like its predecessor, Wasteland 3 will also go through a crowdfunding campaign, with inXile launching it next week through Fig and asking for $2.75 million in funding. When it will launch remains to be announced, but when the day arrives, the game will be available of PC, Mac, Linux, Xbox One, and PlayStation 4.