Walmart Pay rolling out in all stores nationwide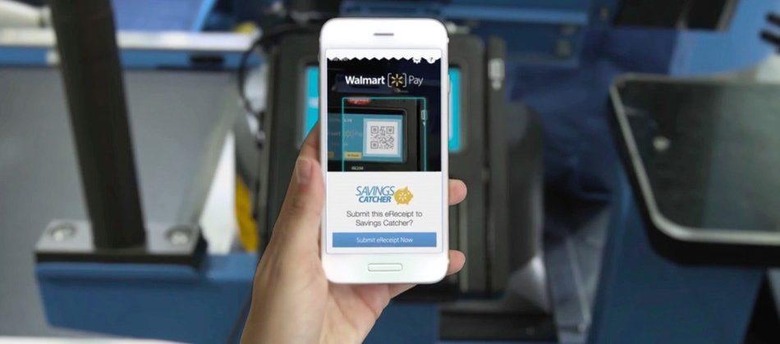 Well, that didn't take long: just a few days after we hear that Walmart was increasing the number of its stores offering Walmart Pay by about 600, we get news from the massive retailer that Walmart Pay is now available across every one of its stores in the US. If you're wondering, that means Walmart has increased this launch to include a grand total of around 4,600 stores.
Walmart Pay is, in some ways, similar to other mobile payment options that have been popping up lately. Like the mobile payment services found on Apple and Android, Walmart Pay lets customers pay for their items using their phone at any checkout lane. However, unlike Android Pay and Apple Pay, Walmart's take on mobile payments doesn't actually use NFC. Instead, users have to associate a card with Walmart's mobile app and can pay from there.
Since it doesn't use NFC, Walmart can boast that Walmart Pay offers support for most cards, from banks large or small. That's a pretty significant advantage over Android Pay and Apple Pay, which have been trying to add to their lists of supported banks and cards at a decent rate. Obviously, Walmart Pay only works at Walmart stores, which is a disadvantage when it comes to competition with its Apple and Android counterparts, but given the prevalence of Walmart across the US, we imagine users will still have plenty of opportunity to take advantage of the service.
Lately Walmart has been putting its business in a position to take on the mobile technology and online shopping giants of the world. The company recently made its ShippingPass service available to all customers in the US, positioning it as a two-day shipping competitor to Amazon Prime. With ShippingPass and now this nationwide roll out of Walmart Pay, we're seeing the retailer attempting to keep pace with the likes of Android, Apple, and Amazon, and it'll be interesting to see what Walmart pulls out of its hat next.