Wall-Mounted Wireless Printer Is Slim Style Icon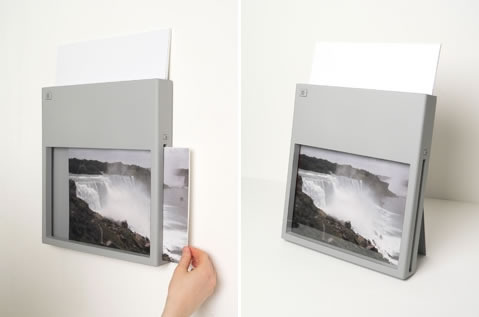 If you lock a printer, a WiFi dongle and a digital photo frame in a bedroom with an two-gallon tub of industrial lubricant and refuse to let them leave until they've produced some sort of offspring, you might just end up with this Wall-Mountable Wireless Printer.  Designed by ransmeier & floyd, it produces prints and then drops them down into a viewing window.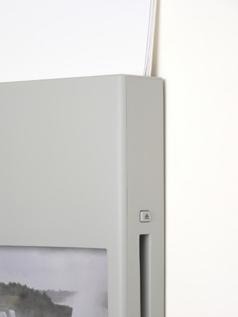 While it falls into the usual concept trap of neglecting to deal with such normalcies as power cables, there's a nice nod to practicality in the eject button to pop print-outs into your hand.
If you think of the HP Printing Mailbox, this concept would be a far more home-friendly way for those who don't have – or don't want to learn how to use – a computer to keep up to date with family photos, getting both an instant image and also a keepsake.
ransmeier & floyd [via Gizmodo]