Email Printer gets reviewed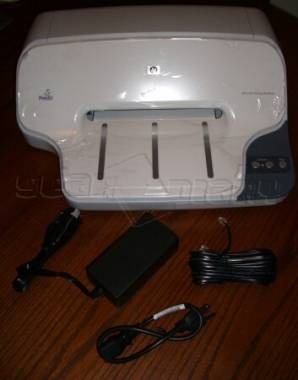 If my snarky post back in October about a printer that dialled up a preset email account and made hard-copies of the inbox that Hammacher Schlemmer were selling interested you, then Gear Diary's latest review will be worth reading.  Turns out that printer is HP's Printing Mailbox, and the service 'Presto' – for $9.99 a month (or $99.99 for a full year) a PC-phobic user can receive all the photos and family news everyone else is enjoying.  Judie reckoned one might be worth getting for her elderly grandfather-in-law Chuck, and has adopted the mindset of a cost-conscious pensioner for her review!
The service works as expected: the printer dials a toll-free number between preset hours, downloads the contents of a white-list governed inbox (i.e. only authorised senders can have mail printed) and spits it out onto paper for Chuck to enjoy.  What I was particularly pleased to see, being unofficial (i.e. unpaid) tech support worker for my family, was the online setup system which could manage the printer and service remotely.  If only I could do that with my grandmother's VCR and the clock on her microwave!
Judie's only real concerns were about longer-term ink costs.  The printer uses tri-colour cartridges that, for 14ml, come in at $34.99 – we'll have to hope for a follow-up about how long Chuck's ink lasts before it needs replacing.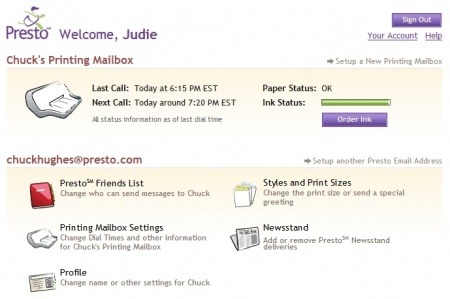 The Presto Service and HP Printing Mailbox Review [Gear Diary]