Wacom MobileStudio Pro 13: King Of Stylus PC Balance, But For Whom?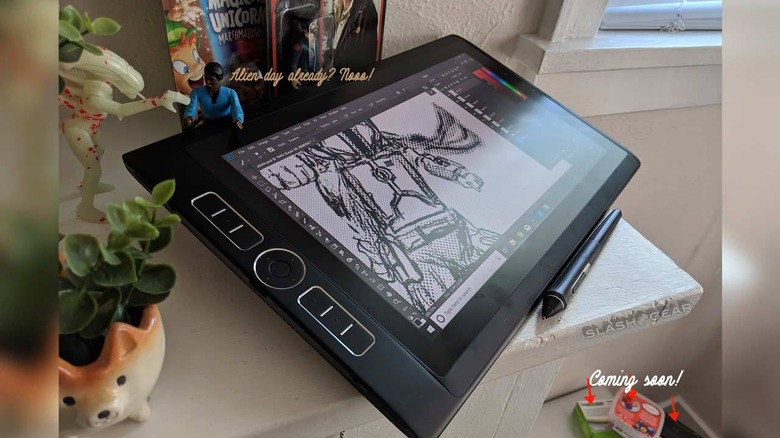 We're splitting up our Wacom Mobile Studio Pro (DTH-W1320) 13-inch model Review into several parts, starting with this basic assessment. It's a device that needs to be approached from several angles. Today we're discussing impressions with which this device left us after a several months-long review process. We're looking today at the sorts of person this device is best for – and about who might want to avoid purchase.
The balance pro
The creative professional is the most obvious target for this device's creators. They've made it their pride and joy in life to focus on stylus input, and on being the top minds in the business for digital input with a creative pen. For the digital illustrator, a Wacom-infused device is almost essential for any digital-first illustration professional today.
If you're a professional illustrator and your process includes handing a physical pencil drawing off to a collaborator who then completes the process – you might still want to take a peek at this device. This Wacom machine is like a bridge between worlds – not quite the biggest beast*, but far more than your average stylus + display device solution.
*The biggest beast, in this case, is something like the Wacom Cintiq 27 – or the more modern equivalent. The Wacom MobileStudio Pro we've got in for review here has a mere 13-inch display while the Cintiq has... 27.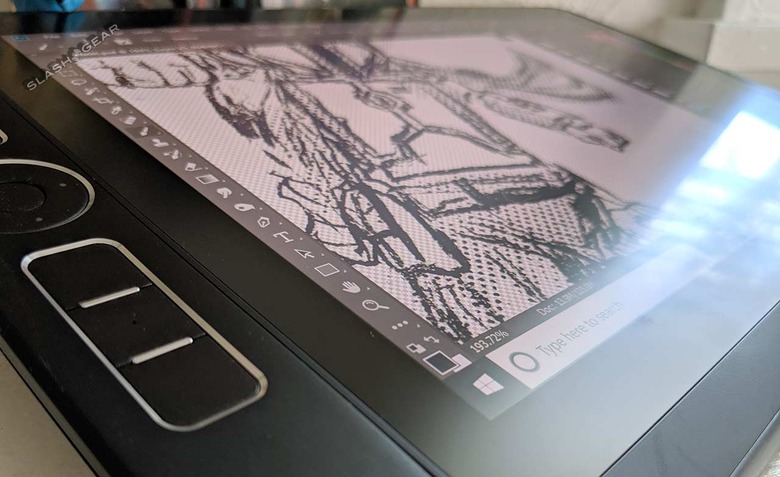 Creative or bust
I work with SlashGear most of my average day. When I'm done writing, if any spare time is left at the end of my night, I'll do some creative work – most of the time that means illustrations. I'm a new tool addict – in a big way because of the access I've had to new tools over the last decade for this job. Whenever possible, I try to expand my horizons creatively with the tools I'm reviewing for SlashGear.
Though I've reviewed hundreds of devices, accessories, and tools of all sorts, the Wacom MobileStudio Pro felt unique. When I turned on this device and came to realize its potential, I found myself pleasantly surprised.
I feel the need to create something new every day. I usually have very little opportunity to take the time to go the full distance when it comes to making lovely artwork in my spare time.
When I say "go the full distance" I mean setting up a studio with paint, inks, a giant drawing board, adequate lighting, pencils, heavy paper, storage drawers, etcetera. I can't justify gathering that setup at this moment in my life – but this creative tablet? That'll work just fine.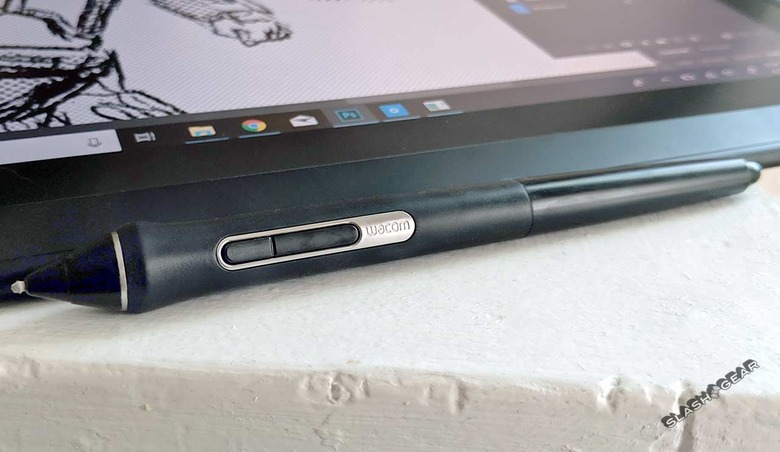 Who might want to look elsewhere?
You'll likely want to read a bit more about the specs, our experience with the device, and take a peek at some of what's possible on the device (apps and such), but first, there ARE a few sorts of people I'd recommend skip this device outright.
You may be looking for a strictly hobby-centric doodle machine. If you don't plan on doing anything more than what's possible on your Samsung Galaxy Note or iPad, this Wacom machine might be overkill. Given the cost of the least expensive iteration of this machine (at around $1500,) you'll want to be sure.
If you just want a little digital doodler, I might suggest getting a Galaxy Note from one of the last few years. They're smaller than 13-inches, but they'll be far cheaper than $1500 USD. OR just get one of the newest iPads, like the 2018 iPad with an Apple Pencil.
For everyone else, by all means read on. We've put this machine through the more traditional tablet/laptop/etc review paces and you'll find the rest of this extended exploration on SlashGear soon enough! If you're reading this article in the future, you might well find the whole collection in the link timeline below!