Wacom Cintiq Pro 24 gets slot-in Win 10 'Engine' module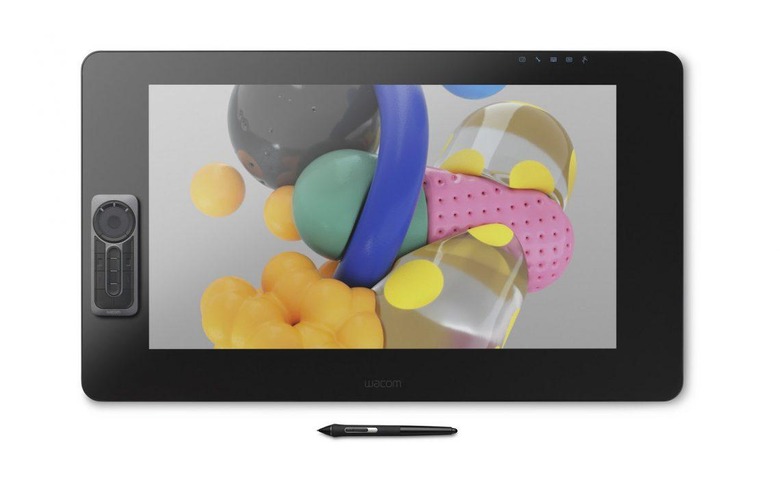 Wacom has a new pen-enabled display, the Cintiq Pro 24, a sizable digital art surface that can be turned into a standalone PC with a slot-in Windows 10 module. The Wacom Cintiq Pro 24 will be the largest model in the new Cintiq Pro line-up so far, at least until Wacom's 32-inch model arrives later in 2018.
The screen itself is 4K resolution, supports 98-percent Adobe RGB color accuracy, and a billion colors. Wacom's latest Pro Pen 2 technology boosts pressure sensitivity to 8,192 levels, while the etched glass surface has been optically bonded to the LCD to reduce parallax between the stylus' nib and the screen underneath. The result, the company claims, is a feeling more like pen on paper, with near-zero latency.
What makes the Cintiq Pro 24 particularly interesting is Wacom's other big announcement today. The Cintiq Pro Engine is described as a "creative PC module," but it's effectively a compact PC in a box. Designed to slot into a bay on the bottom of the Cintiq Pro 24, it upgrades the pen-enabled display into a full, standalone computer.
Two versions will be offered. The Cintiq Pro Engine i5 will have a quad-core Intel Core i5 processor and NVIDIA Quadro P3200 6GB graphics, with 16GB of RAM, and 256GB of SSD PCIe Gen3 storage, and run Windows 10 Pro. The Cintiq Pro Engine Xeon, meanwhile, will swap that for an Intel Xeon processor, 32GB of RAM, and 512GB of SSD, and Windows 10 Pro for Workstation.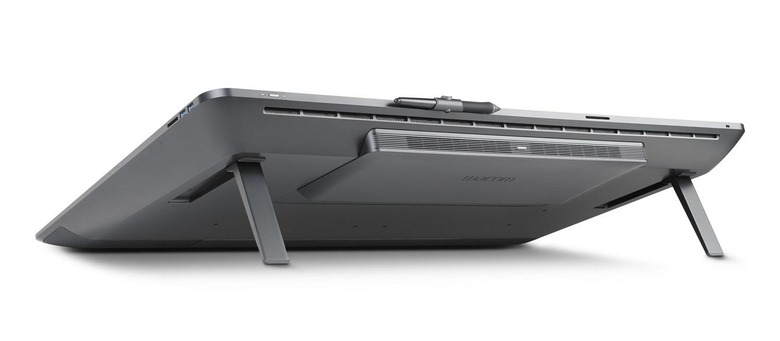 Both will have WiFi 802.11ac, Bluetooth 4.2, and use USB-C to dock with the display itself. External ports include ethernet, two USB-C, an mHDMI, mini Display-Port, and a power input. The Core i5 model will be $2,499, while the Xeon will be $3,299. Both will go on sale in May 2018.
Wacom's idea is that not only will the new Cintiq Pro Engine make getting going with a pen-enabled display more straightforward, it will also significantly boost the overall workflow. If you switch display, for example, you'll be able to undock the computer and take it with you. Conversely, if you need to upgrade the Engine itself – for a newer GPU down the line, for instance – you won't have to buy a whole new screen, too.
Of course, combining the display and the Cintiq Pro Engine doesn't make for a cheap workstation. On top of the price of the Windows 10 module itself, there's the cost of the 24-inch screen too. Wacom says the Cintiq Pro 24 pen display will hit shelves in March, priced at $1,999, while a Pen & Touch version will follow in May, priced at $2,499.