VW plans 2022 release for I.D. VIZZION autonomous luxe-EV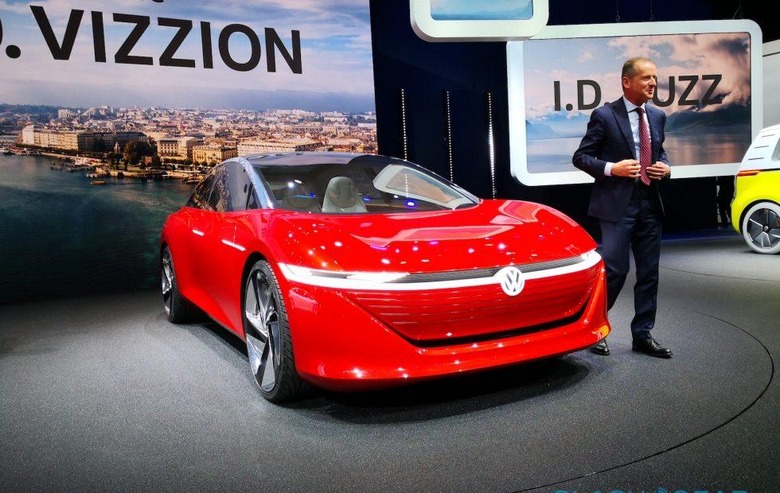 Volkswagen already previewed its vision of self-driving, electrified luxury motoring with the I.D. VIZZION concept, and now it's telling us when we can expect it on roads. Previewed last month, and making its official debut at the Geneva Motor Show 2018 this week, the I.D. VIZZION is the latest in the automaker's I.D. family of electric vehicles.
However, while earlier I.D. cars had seemed fairly practical – counting among their number a US-friendly crossover and a European-baiting hatchback – we'll confess we had our doubts whether the VIZZION would make it to public roads. Part of that is the overall goal of the car. Rather than just replacing internal combustion engines, VW also intends the I.D. VIZZION to oust drivers from the controls, too.
It seems, though, that our skepticism was unwarranted, at least to some extent. VW has confirmed today that it does indeed plan to commercially produce the I.D. VIZZION, with the resulting fully-electric sedan taking the top spot in the production I.D. line-up. That, the company says, should take place "by 2022 at the latest."
The car itself is a triumph of packaging. Built on the new modular electrification toolkit (MEB), on the outside it's roughly equivalent to a VW Passat in size. Inside, however, there's as much cabin space as the larger Phaeton executive sedan.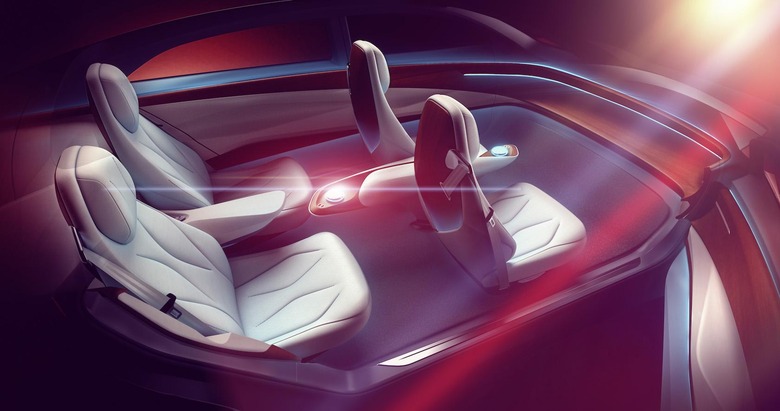 VW has used that space creatively, too. The goal of the concept car was to explore what a future luxury sedan might be like when actually driving it yourself wasn't part of the equation. In Volkswagen-speak, that means "the shape and materials of a lounge," with a pared-back interaction model with the autonomous systems that liberates time to work, watch movies, or just catch up on sleep.
While you might think VW would take the easy route out, and deliver a production I.D. VIZZION without the tricky self-driving technology, the company insists that's not going to be the case. Although the road-going car will have a steering wheel, it'll also "be prepared for fully autonomous driving," according to Dr. Herbert Diess, CEO of the Volkswagen brand. "Step-by-step, it will relieve the driver of tasks – if the driver so wishes."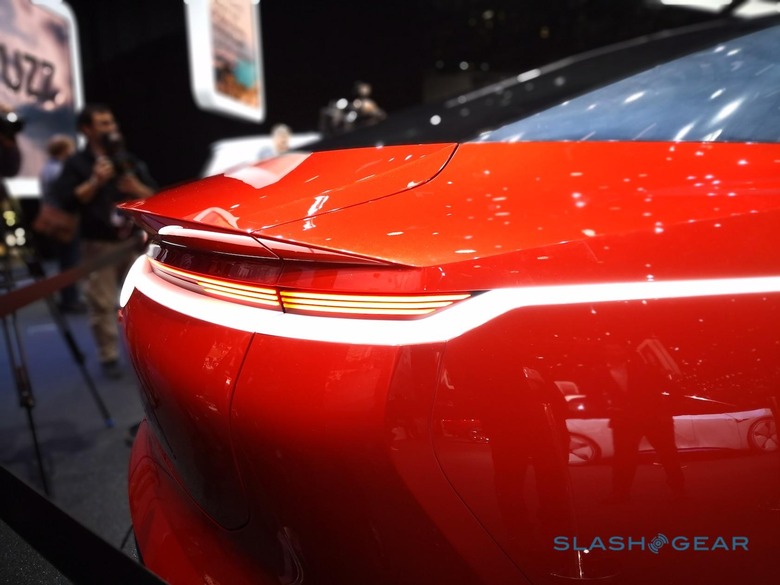 Exactly what autonomous talents it'll actually launch with, therefore, is unclear. Our best guess would be some sort of Level 3-style driver assistance, which VW will build on top of as other, more capable systems are both available and legislatively allowed. What we do know, though, is that it'll have impressive electric range.
That'll be up to 650 kilometers (404 miles) on the European cycle, VW says. Making direct comparisons between Euro and US testing isn't straightforward, mind, but this won't be some mere urban runabout.