VW's wild I.D. BUGGY could get a US launch - and that's just the start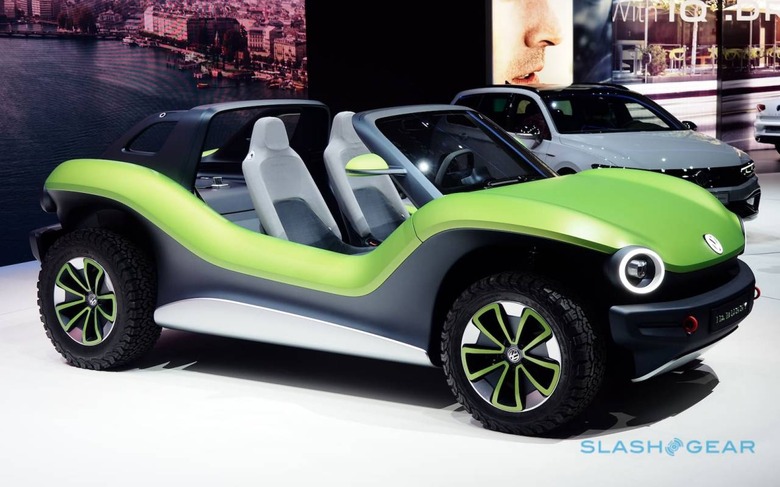 There's unexpected good news about Volkswagen's I.D. BUGGY, the all-electric reboot of the classic 60s dune buggy that was revealed at the Geneva Motor Show this week. The bright green activity EV is intended to showcase just what VW can do with its MEB electric vehicle platform – or, indeed, what other automakers could do.
The modular electric drive matrix, or MEB, is VW's architecture for its new investment into pure-electric cars. It's designed to be flexible enough to cater for a wide range of vehicles, whether front- or rear-wheel drive, all-wheel drive, with lengthy range for road-trips, or shorter range for urban runarounds.
So far, VW's family of I.D. concepts each using the MEB has been fairly restrained: a compact hatchback, a chunky crossover, a microbus reboot, and a luxury sedan. The I.D. BUGGY, though, is something different, but that's because it's meant to demonstrate how MEB could be used for very niche vehicles, too.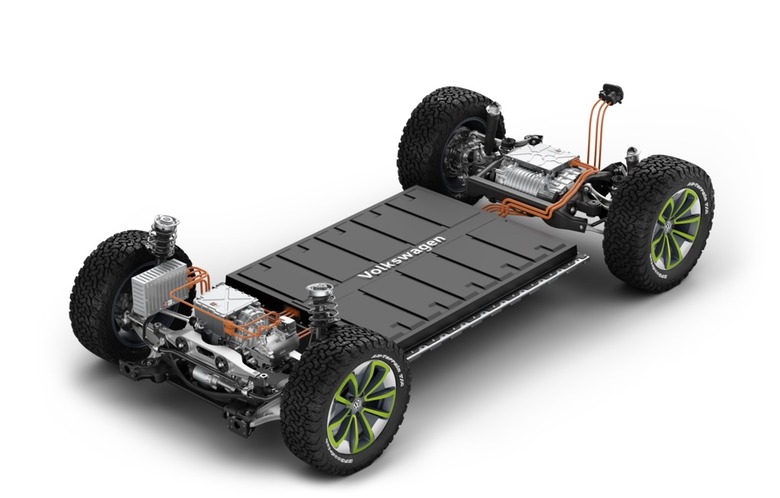 Sadly the official word from VW's European execs at the unveil was that this was a concept, and that the automaker itself wasn't intending to put it into production. After sitting down with Scott Keogh, Head of Volkswagen Group of America, however, we now know that the future is less clear-cut than that. Indeed, there could be some very good news if you're a dune buggy fan.
VW is considering a production I.D. BUGGY
VW of America already has a roadmap of production electric cars based on the I.D. family concepts. So far versions of the I.D. CROZZ crossover and the I.D. BUZZ microbus have been confirmed as headed to the US. The I.D. NEO hatchback won't be launched in the US – "we didn't see enough volume opportunity to make it make sense," Keogh says – though VW will be watching potential interest and could always reverse that decision.
What Keogh seems more intrigued by, though, is the I.D. BUGGY. Unlike the fairly clear-cut chatter from his European colleagues, he's also more open to the possibility of a production version. For that to happen, however, it'll need to meet a few criteria.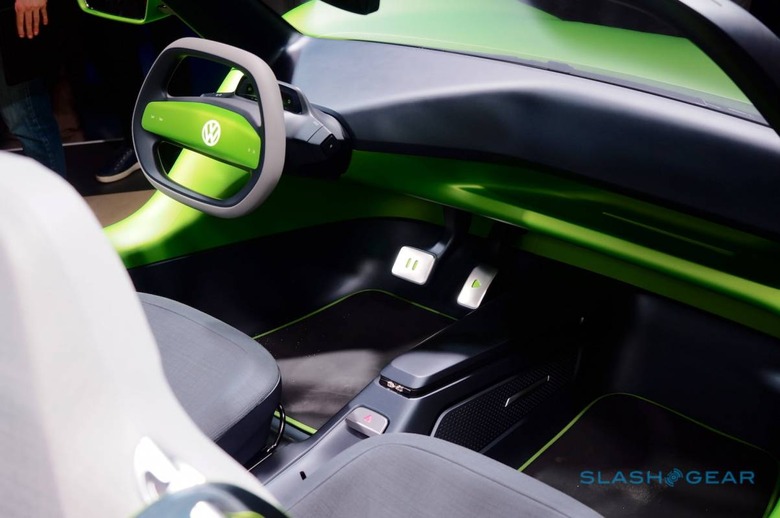 "I think it's a cool opportunity," Keogh explained. "We're not here to confirm the vehicle, obviously we'll get the response [from the public]. But for me, I think it plays into a sweet spot in America."
That sweet spot is a combination of nostalgia and a rising awareness of electrification's potential. "I think just nostalgia is not going to be good enough," he argues, "which is why I think it's super-important you make it electrified."
So, VW of America will do a viability study, looking at factors like the potential price point, the market reaction, and what sort of shape that might leave a business plan. The fate of the BUGGY won't just hinge on satisfying accountants, mind. Indeed Keogh suggests that there are some cars you give the green-light to, even if – or even because – they don't make clear sense on the face of it.
"There was no market study that said 'bring the Beetle,'" he pointed out, referring to the spiritual inspiration for the I.D. BUZZ concept. And while that might mean the heart leads a decision, rather than the head, the reality is that the MEB platform is sensible enough for such flights of fancy.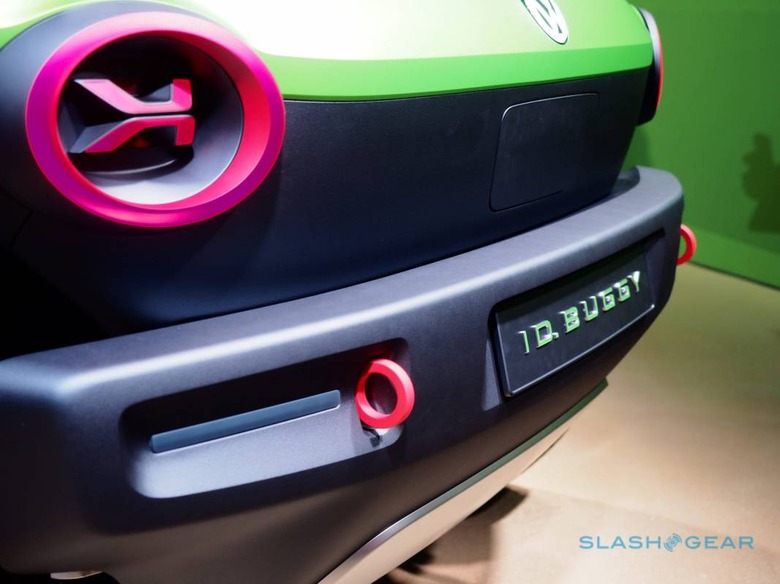 Because the investment into the electrified architecture is covered by the prospective sales of millions of more mainstream EVs, it means oddities like the I.D. BUGGY can get the go-ahead even if their sales potential is low. VW wouldn't need tens of thousands to be sold, Keogh suggested, in order for the project to make sense.
The bigger challenge is homologation. VW wouldn't release a car that couldn't be driven on US public roads, even if the BUGGY's native habitat might be off-road. That means there are certain key requirements – a windshield defroster, for instance – which starts to run the risk of diluting the purity of the original concept car.
"You can get into creep syndrome," Keogh describes it, talking about the temptation to add more features incrementally and then discover, at the end, that you've made a very different car to what you initially set out to. "Restraint with this car is going to be huge."
If not VW, then maybe someone else...
VW making an over-the-top electric car isn't the only possibility, however. The automaker has also announced plans to open the MEB to other manufacturers, much in the same way that the original Beetle chassis and engine formed the basis of thousands of custom cars.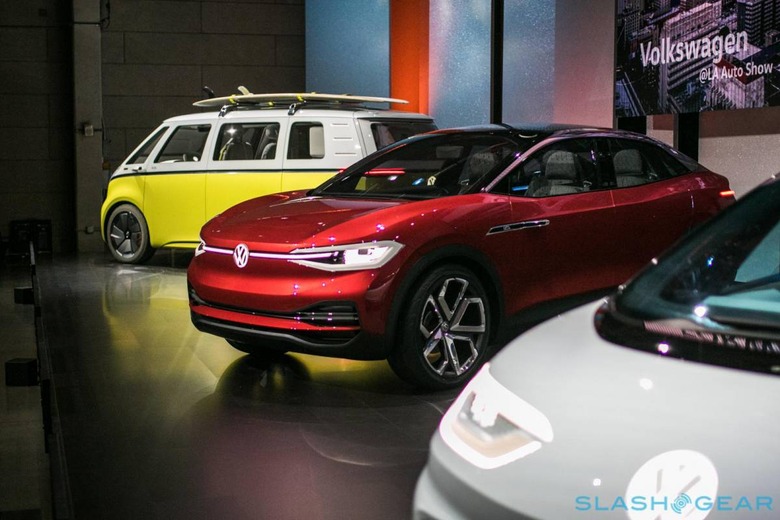 "The MEB is to establish itself as the standard for e-mobility," Dr. Herbert Diess, CEO of Volkswagen AG, said of the scheme. "Based on the MEB, we will make individual mobility CO2-neutral, safe, comfortable and accessible to as many people as possible."
First up will be e.GO Mobile, a Germany automaker that produces small-scale vehicles. It will rely on the MEB to remove the headache of developing a full electric drivetrain, something which would typically be far beyond the capabilities of an EV startup. By adopting VW's platform instead, it also cuts out a huge amount of development time.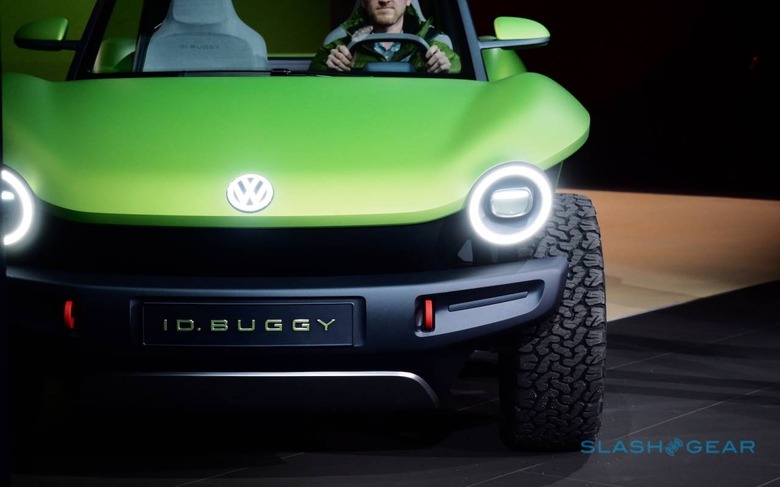 According to Keogh, VW in the US is yet to hold talks with any startups that could potentially adopt the MEB platform. The details of the project haven't been confirmed, either: it's unclear just how small a third-party manufacturer VW would be willing to work with, for example.
Still, it's a gateway to emotional products "that bring a twinkle to the eye," Keogh explains. "With smart production now you can start to make these things work at lower volumes." That could mean a new age of more unusual EVs, low on emissions but high on niche appeal.