Volkswagen's ID.3 all-electric car isn't set to begin production until the end of the year, but that hasn't stopped more than 30,000 people opening their wallets to secure one of the very first examples the automaker has announced. Reservations for the ID.3 Launch Edition – the first VW Group car to be based on the company's brand new MEB electric platform – opened in May.
At the time, VW was still being cagey with the details. The ID.3 1st Launch Edition would cost under 40,000 euro (around $44,000) before subsidies and incentives, the automaker said, and have a range of up to 260 miles on the WLTP cycle. It would also come with a year's free public charging, up to 2,000 kWh over the twelve months.
Despite that, VW wasn't revealing the final design – only its camouflaged cars – or indeed details like what the interior would look like. We do know that there'll be high-tech features like a holographic head-up display. Nonetheless, it seems the prospect of the ID.3 has been a popular one. Most of the pre-bookings come from drivers in Germany, Norway, the Netherlands, Sweden, and the UK, VW says.
To secure a place in line, those customers put down a 1,000 euro ($1,100) reservation. It's refundable and non-binding, and they won't need to actually order and pay for the car until the fall and spring, but with pricing and range both known quantities it seems likely many of them will go through with it.
Those still on the fence may well be waiting for the most affordable VW ID.3. That, Volkswagen says, will be priced at under 30,000 euro ($33,000) before incentives.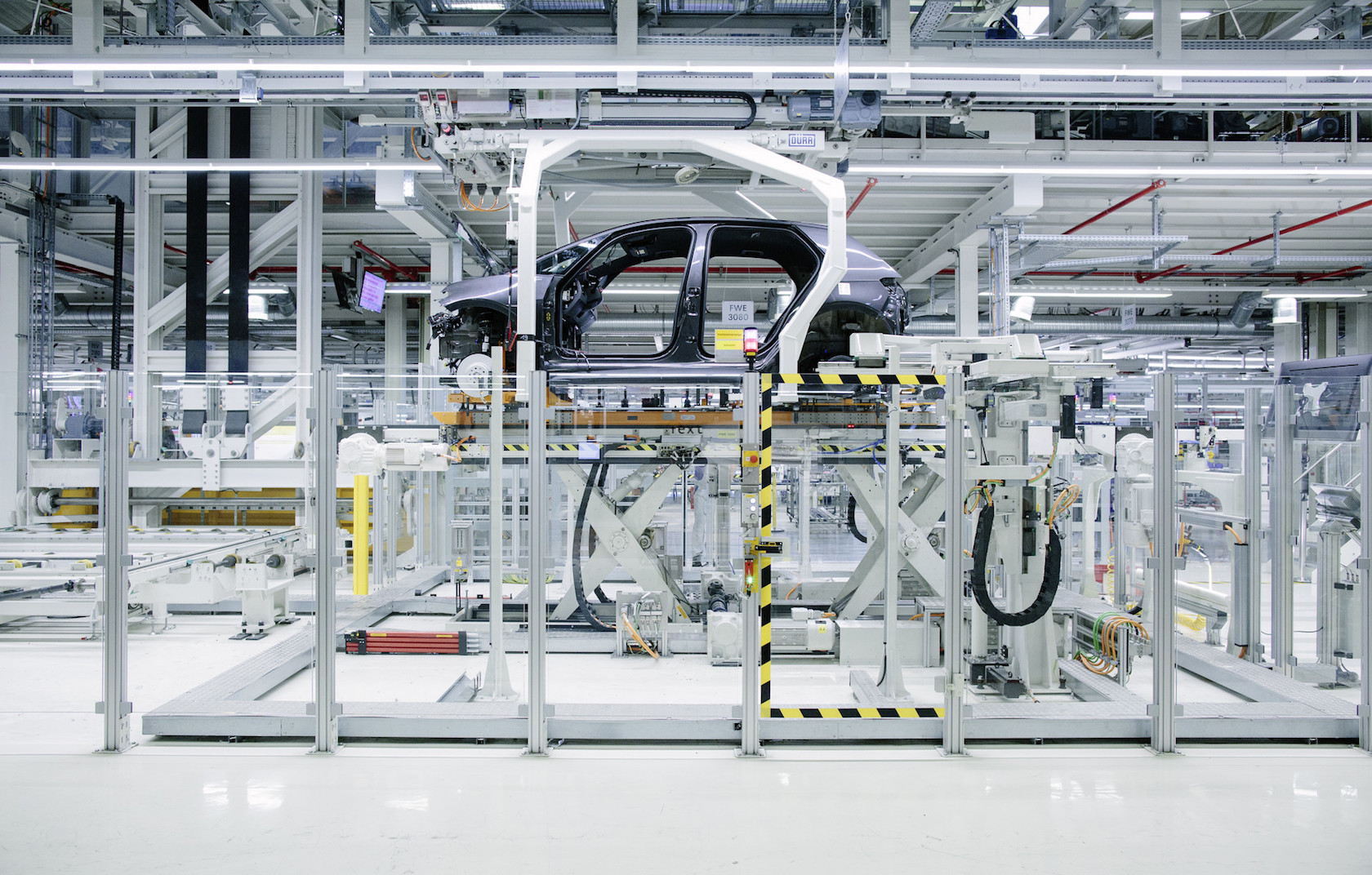 Production is due to kick off in November, with VW expecting to deliver the first ID.3 cars in mid-2020. The final design, meanwhile, will be unveiled at the Frankfurt Motor Show later this month.
Conspicuous by its absence in the ID.3 fun, of course, is the US. VW of America opted to sit out the car, figuring that the electric hatchback wouldn't be so popular among US drivers. Instead, the first MEB-based vehicle for North America will be based on the ID. CROZZ crossover design concept. In the pipeline is an all-electric Microbus, the ID. BUZZ, and an electric sedan as well, though VW is open to the idea of more unusual vehicles.
Indeed we got behind the wheel of one such example last month, when VW allowed a handful of people to try out the ID. BUGGY concept. That's unlikely to be built by Volkswagen itself, but the automaker has a program where other manufacturers can get access to the MEB platform and build their own vehicles on top of it, taking advantage of the economy of scale and pre-satisfied regulatory testing for a shortcut to the market.