VW GTI Roadster Vision Gran Turismo: The extreme Golf you download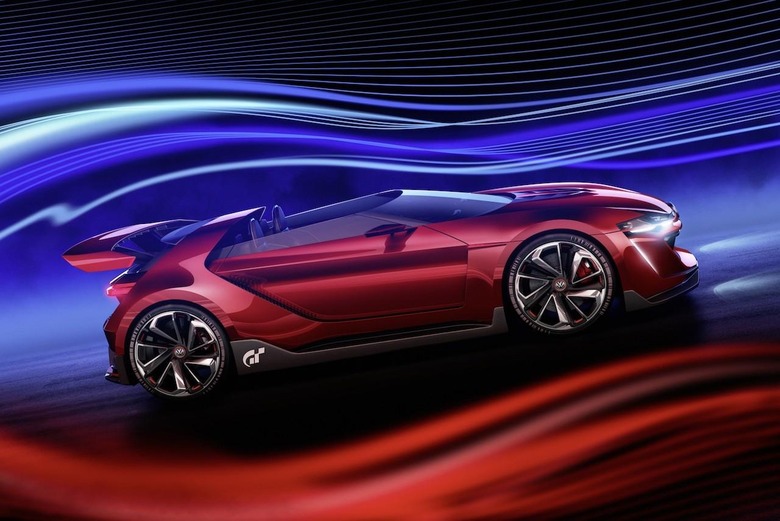 Volkswagen clearly enjoys provoking suffering and anguish, showing off the most striking Golf variant to-date, but only allowing those drivers playing Gran Turismo 6 the opportunity to play it. The VW GTI Roadster, Vision Gran Turismo is the company's take on a sports car for the digital age, available mid-June as an exclusive download for GT6 on the PS3.
The car builds off of VW's GTI Roadster, but as the company says, is liberated from constraints like price and production feasibility.
Under the deeply contoured hood there's a 3.0-liter twin-turbo V6 TSI engine good for 503HP and 413 lb-ft of torque (between 4k and 6k rpm; 369 lb-ft at 2k). That's pushed through a seven-speed DSG dual-clutch auto transmission to the 4MOTION all-wheel-drive system with 20-inch wheels.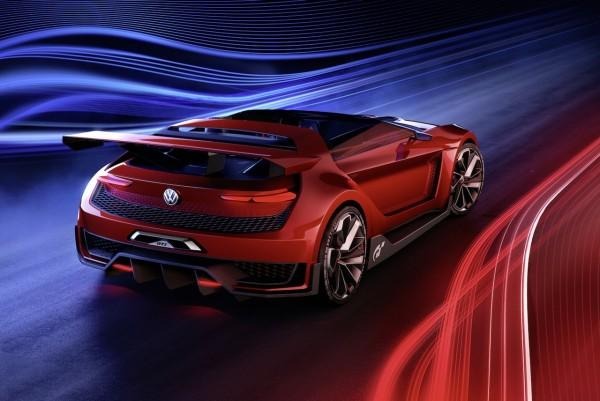 It's all virtual, of course, but VW estimates that the GTI Roadster, Vision Gran Turismo will be good for 0-60mph in 3.5s and a top speed of 192mph.
The aerodynamics and styling are arguably the most exciting part, however, with a shorter wheelbase than the GTI as well as curtailed overhands and a very low 42.9-inch height. An oversized rear wing and gullwing doors are paired with a side profile that VW likens to a speedboat, and there are plenty of LEDs along with numerous cuts and scoops.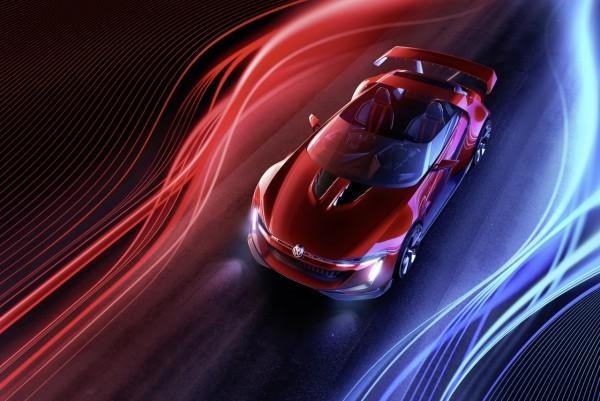 Inside, it's a two-seater with racing buckets and a pared-back color scheme which minimizes the traditional use of VW's GTI red. You'll have to imagine the feel of the Alcantara that the company says would cover many of the surfaces.
Sadly, this is all for GT6, and Volkswagen is making no friendly noises about producing the GTI Roadster, Vision Gran Turismo for the road, unlike Toyota and its FT-1. It's certainly possible that design elements could make their way to future Golf and GTI models, however.