Toyota FT-1: Inside the Gran Turismo 6 car made real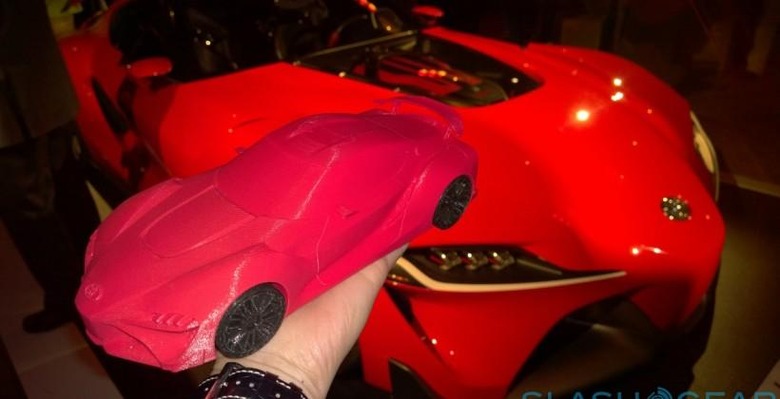 As concept cars go, Toyota building a real-world FT-1 racer to celebrate the car's inclusion in Gran Turismo 6 really goes the extra mile, so we couldn't pass up the chance to get inside with designer William Chergosky of the company's CALTY Design Research team. CALTY cooked up the FT-1 concept after Toyota global president Akio Toyoda fell in love with the in-game version when he first played it, resulting in a car that teases the hotly-anticipated next-gen Supra.
Concepts in games are usually outlandish and impractical, so translating something like that into a vehicle that could go on the road took some effort. In fact, CALTY worked for two years on the project, which was first shown off in the metal earlier this year. At the North American Auto Show, Toyota even had Makerbot on-hand printing 3D trophies based on the car.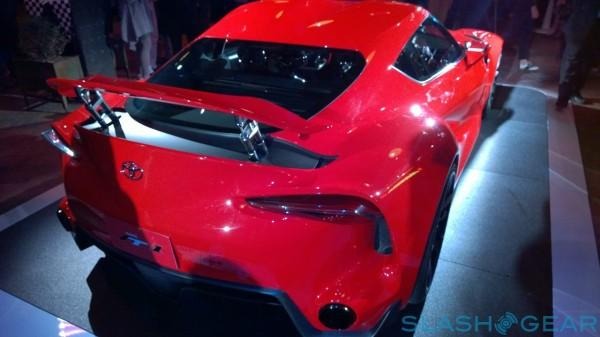 The swoopy styling is dubbed "function-sculpting", with each of the cutaways, vents, and curves demanded in the name of air flow rather than simply aesthetics. A retractable rear wing pops out at speed, and can automatically tilt to deliver the best aerodynamics.
Inside, meanwhile, interior chief designer William Chergosky walked us through the focused cabin, with its F1-inspired wheel and pushed-back A-pillars. They not only help improve forward visibility – and spotting people trying to overtake – but leave the exterior look reminiscent of the Toyota 2000GT.
There's a color head-up display and composite seat with minimal padding to keep the weight low. Toyota isn't talking details on the car's engine, which sits in the front under a glass hood, and drives the rear wheels.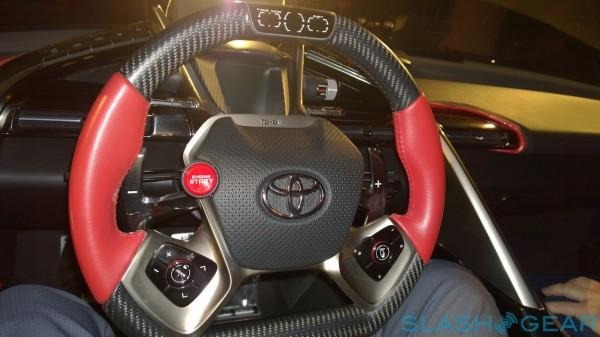 However, rumors that the FT-1 will shape the next-gen Supra – the much-loved coupé which Toyota retired in the US in 1998, and ceased production of in Japan in 2002 – have perked up curiosity in the concept, though it's likely to be diluted both inside and out by the time anything reaches showrooms.
Toyota is in the midst of a deal with BMW to work on a hybrid sports car already expected to be the Z4 replacement, and Toyota said it was currently around 50/50 whether the FT-1 – in some shape or form – would go into production.
Having had the opportunity to get inside it, we're hoping it happens sooner rather than later.