BMW and Toyota team for hybrid Z4 replacement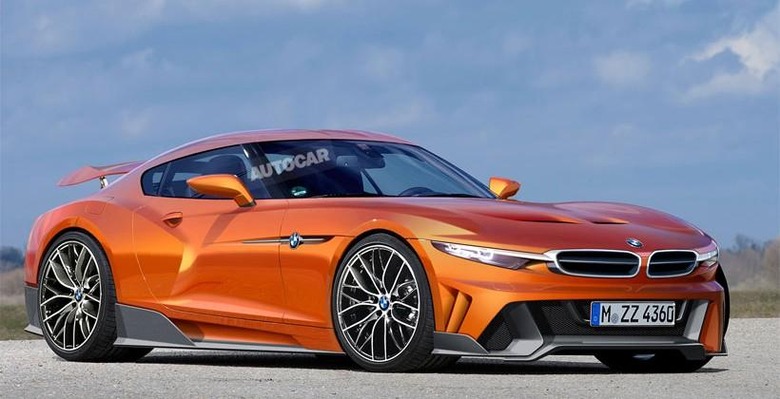 BMW and Toyota have teamed up to share hybrid vehicle technologies and announced their partnership for a sports car late last year. The first car to come of the partnership is tipped to be a replacement for the BMW Z4 sports car. Toyota also says that the car will be a spiritual successor to the Supra. Perhaps Toyota will get a version along the lines of the FT-1 concept from Detroit.
The image here is a rendering that shows how the car might look, but it isn't an official picture of the car. What is known is that the sports car will have a front engine layout and will be all wheel drive. Rumors indicate that it will use a direct-injection gas engine with electric motors.
The hybrid system of the car will use technology and skills that Toyota picked up using hybrid tech in its Le Mans LMP1 racing program. The Toyota contribution to the car will be a new plug-in hybrid system that uses supercapacitors for short-term kinetic energy storage able to boost performance. Toyota and BMW are said to have chosen these supercapacitors because they are able to store and discharge energy faster than batteries.
Supercapacitors are also smaller and lighter than batteries. The hybrid system is said to use the basics from a system that Toyota used in the Yaris Hybrid R show car. That system used a 300hp 1.6L gas engine mated to three 60hp electric motors that drive the rear wheels and boosted front axle performance when needed. The system used in the new BMW sports car is said to be a departure from that system with the basic tech used. I'd wager in the BMW car it will be rear wheel drive with the electric motors driving the front wheels. There will reportedly be a Toyota model of this car as well with different styling and interior cues.
SOURCE: Autocar