VW board warns more heads will roll in dieselgate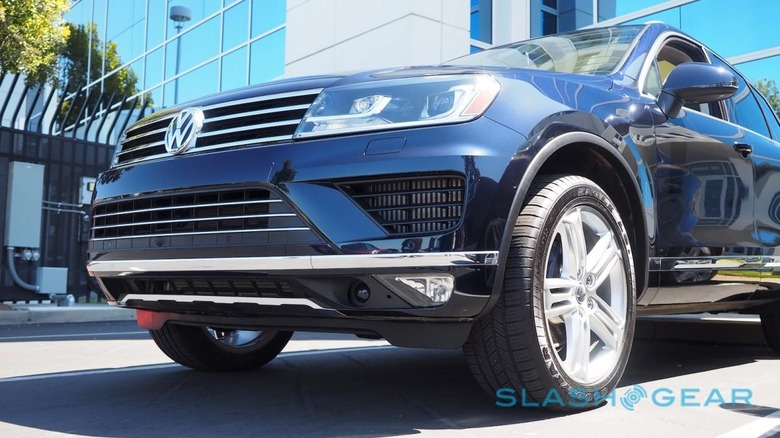 The Volkswagen board has hinted at further blood-letting at the company, following Dr. Martin Winterkorn's resignation today over the diesel testing fiasco. News this morning that Winterkorn would step down – despite denying any wrongdoing – has sent "a strong signal both internally and externally" according to the company's supervisory board, which warns that it is "expecting further personnel consequences in the next days."
Exactly who might be in the firing line is unclear at this stage, but it seems more heads will roll before Volkswagen is satisfied.
"The internal Group investigations are continuing at a high tempo," the board writes in a statement today. "All participants in these proceedings that has resulted in unmeasurable harm for Volkswagen, will be subject to the full consequences."
Meanwhile, the board has voluntarily submitted a complaint to the State Prosecutor's office in Brunswick, opening the door to potential criminal proceedings.
That "may be relevant due to the irregularities" involved in the testing workarounds, where Volkswagen artificially forced atypical engine behavior in select diesel powerplants during periods of emissions testing.
Independent researchers discovered that, while satisfying those tests, the same engines could emit nitrogen oxide gases as much as 35x the amount permitted by US Clean Air Act regulations.
In addition to almost 500,000 cars in the US, Volkswagen says the issue could be found on as many as 11 million vehicles across the world. Earlier this week, it earmarked more than $7bn to spend on corrective treatment as well as redeeming its reputation.
The latter may be the biggest challenge of all, not to mention potentially the biggest motivator behind the VW board's current hunt for possible culprits.
"Volkswagen is a magnificent company that depends on the efforts of hundreds of thousands of people," the board writes. "We consider it our task that this company regains the trust of our customers in every respect."
Whether drivers and would-be buyers of future VW cars will be convinced remains to be seen. The company's share price rallied a little today in the aftermath of Dr. Winterkorn's resignation, but still remains at a significant low.
SOURCE Volkswagen