VW accused of killing car to cover emissions crisis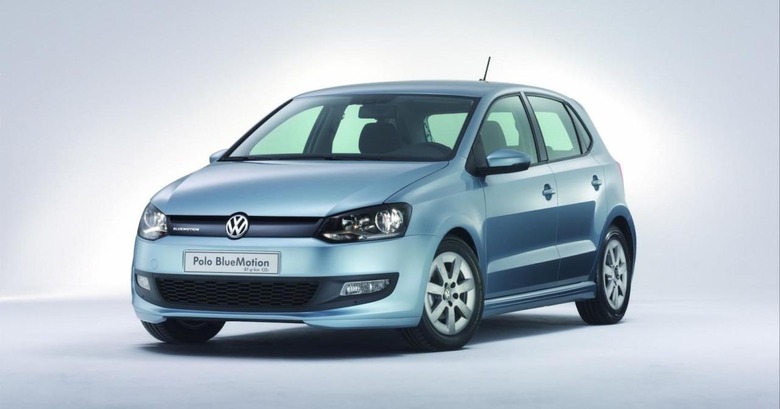 Dieselgate's fallout continues to snowball, with Volkswagen now facing allegations that it tried to bury fuel efficiency discrepancies on models in its line-up. The economy realization came, so the beleaguered German automaker said, on the back of renewed emissions testing to see just how much nitrogen oxide its diesels were producing, after cheating software intended to mislead during regulatory examinations was identified.
During that testing, VW said, it also spotted discrepancies in CO2 production and fuel consumption in models accounting for around 800,000 cars.
That announcement came in November of this year, but according to a new report published this weekend by German newspaper Bild am Sonntag, executives at VW knew a year ago that the cars – which had primarily been sold in Europe – weren't meeting the claimed economy or emissions figures.
Though the paper did not name which executives at Volkswagen were aware, it did report that former CEO Martin Winterkorn – who resigned in September – had killed at least one model months based on his knowledge of the test results. The Polo TDI BlueMotion, a diesel-powered compact, was axed in the spring of 2015 because, so sources close to Winterkorn allege, "the discrepancy was particularly pronounced" in published economy figures versus the car's actual performance.
The BlueMotion variant used a 1.4-liter, three cylinder Turbocharged Direct Injection (TDI) engine, good for a claimed 60 mpg (using US numbers). At the same time, it was said to produce as little as 99 grammes of CO2 per kilometer traveled.
According to Bild's insiders, however, the actual emissions were 18-percent above those stated values.
VW has confirmed that the car is among those now being retested, but insists that it was sales not scandal that killed the frugal Polo.
"The offering of the BlueMotion TDI Polo was suspended in all markets due to subdued demand," a spokesperson told Reuters. "We are currently testing all models built from 2012 for differences in CO2 levels from the listed values."
VIA Reuters
SOURCE Bild [subscription req.]