Vuzix M100 Become First "Commercially Available" Smart Glasses On The Market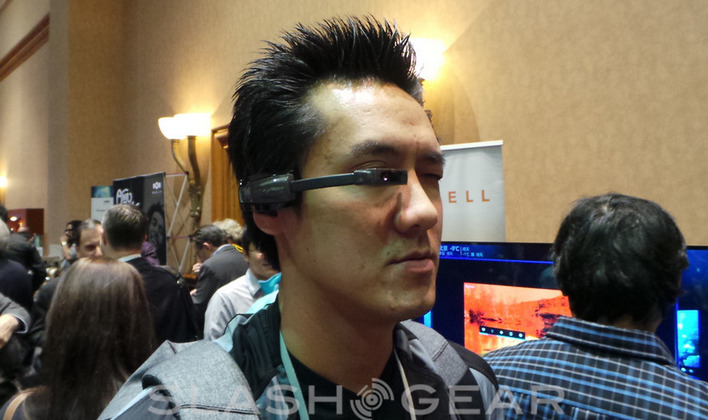 If there's one thing the folks at Vuzix can claim without reservation, it's that their smart glasses have become available to the general public before anyone else, including Google. While the Vuzix M100 Smart Glasses may not have been designed with the same fashionability in mind that Google Glass was, you'll find this wearable technology ready for a full "hands free" experience for public consumption in time for pre-orders to be fired off here at the start of December. Developers are also invited to join in on the ground level with Production Model shipping right this minute.
What the company needed to do between announcing these glasses and allowing them to be put up for general sale is run them through a series of tests. The company needed to roll through production tooling as well as a series of regulatory tests, and they've begun (developer) shipments here in December of 2013. Developers and those lucky enough to have found a way to backorder the headset are seeing delivery of the glasses immediately.
The company has also made clear that in addition to bringing the M100 to their website for order for the general public and developers, they've begun volume shipping as well. They've assured the public today that volume shipments to channel and new direct customers are appearing inside December of 2013 – this month.
"We are excited to begin shipping the M100 Smart Glasses. The time for wearable computing devices is upon us and we believe what Vuzix offers is the most complete and innovative in the enterprise based smart glasses wearable technology category.

Due to strong demand, last spring Vuzix sold out of our gold developer kits, so after many months of working with our first developers and initial hardware, we have incorporated numerous enhancements to the M100.

We are truly excited about the possibilities from this product and look forward to working with our growing developer community and enterprise customers who will be leveraging the M100's capabilities to boost productivity and streamline communications." – Paul Travers, President and CEO of Vuzix
The push for this segment of the glasses is done after an initial run of special developer kit glasses. In other words: this is the real deal, ready for the market, ready to roll with the first wave of applications and so forth. Have a peek!