Google Glass Competition Ramps Up: Vuzix M100 Developer Units Shipping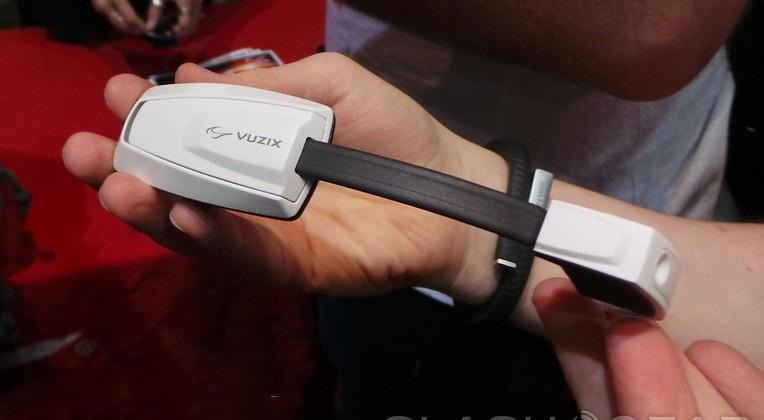 It's time for the Smart Glasses wave to blast forth with today's big entry being none other than the Vuzix M100. We've had our hands and eyes on an early edition of this pair of Google Glass competitors back at CES 2013, and today's annWement surrounds the developer edition being shipped out to "Gold Developers" within the next 30 days. With this little beast heading to developers on the back of a newly invigorated Vuzix M100 Developer Program, we can expect the final model for consumers sooner than later!
With the Vuzix M100 you're getting a miniature computer that sits on the side of your head with an display that's viewable through and eyepiece on the right or left of your head. Oddly enough, each of the demonstration units we've seen thus far sit on the right side of the head – similar to the most common Google Project Glass units in demonstration materials that've been public thus far. Beyond that and the fact that the Vuzix M100 also runs Android, this unit and Google's couldn't be more dissimilar.
With the Vuzix M100 Developer Program moving into its second phase with developer units being shipped over the next month, the wearable craze can once again continue to crash forth. We've seen not just Google and a set of near-veterans like Vuzix coming in to attack this upcoming market, but a possible entry from Apple as well. With Apple's approach we won't be seeing glasses, on the other hand, but the possibility of a wearable watch-sized machine.
Have a peek at our hands-on with the Vuzix M100 and have a peek at the timeline below to see additional adventures we've had with Vuzix wearable machines. They've been in this universe for several years now – it's high time we had something as sleek as the M100 to see for ourselves!