VR's Secret Sweet Spot: The Mundane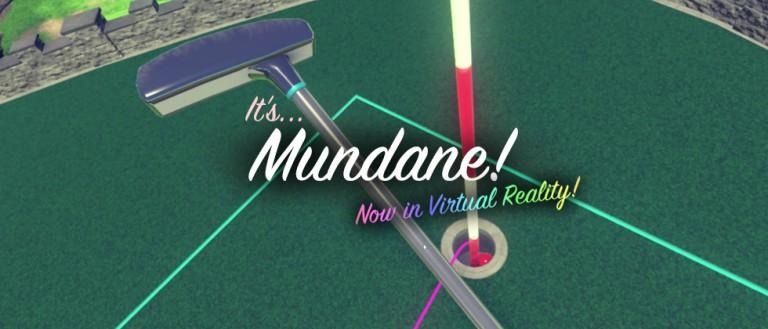 With the launch titles being shown for each of the first major players in VR this week, it's quickly becoming clear: mundane is in. Simplicity, not insanity. Not the most visually spectacular. Instead – like it was with the first big games and apps for the smartphone back when it first gained steam – the games with the most recognizable mechanics are set to be the most important. Case in point: mini golf.
When I first tried out the HTC Vive at home, I had to dive in with a Valve demo. I tried the Aperture Robot Repair. It was spectacular. The detail was incredible. I was amazed at what was available to do in what was just a tiny demo from a legendary company. The future is amazing!
But that's not what stuck with me. I didn't want to stay there for long – not until Portal for VR is out, anyway.
What I really wanted to do is try something familiar. I tried Cloudlands: VR Minigolf.
It was excellent.
It was entirely memorable.
It's just a demo – there's not really much to it – but it's been one of the most rewarding experiences I've had in VR so far.
Why?
Because it's extremely easy to explain to people who've never tried virtual reality. Anyone – every person who's ever tried mini-golf, at least – can understand what it feels like to play. It's very obvious to people I retell my experience to what I've experienced.
They know – they understand. They can see.
Taking games and experiences from other platforms – real life sports, for example – and placing them in this VR environment is just about the best stepping stone I've seen thus far.
The learning curve is almost non-existent.
Over time it'll make sense to go deeper and deeper into the unreal part of this reality. For now though, it's been awesome to step into a different part of the reality I already understand to prepare my mind for the future.