Voodoo Omen PC is $7k water-cooled gaming behemoth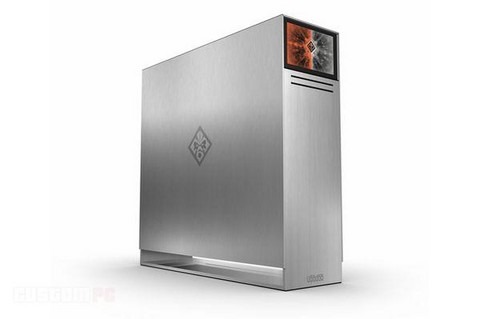 After announcing the super-slick Envy ultraportable earlier on today, Voodoo have also unveiled their new gaming PC, the Omen.  Conclusively proving that hard edges are back in style (and that minimalism never really went away), the monolithic 22-inch tall Omen was designed in-house.  Based on an ASUS Striker Extreme II (NVIDIA 790i) motherboard, CPUs up to Intel's Core 2 Extreme Quad-Core 3.20GHz QX9770 (with 12 MB of L2 cache; 1600 MHz FSB) and up to 8GB of 1600 MHz Corsair PC-14400 DDR3 SDRAM can be specified.  Graphics options include the NVIDIA GeForce 8800 ULTRA with 768MB of GDDR3 SDRAM and the ATI Radeon HD3870 series.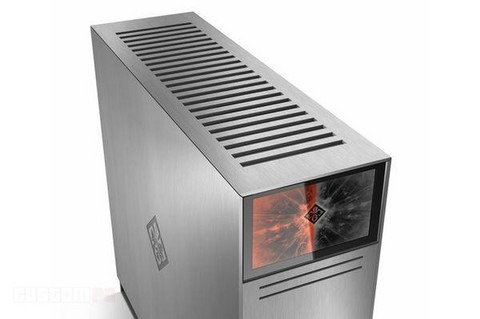 Inside, everything has been rotated by 90-degrees so that the ports are at the top, hidden under a door with a cable slot at the back, leaving the graphics cards vertical and thus easier cooled.  The LCD on the front measures 7-inches and runs at 800 x 480 resolution.
Rather than dull old fans there's water-cooling with a quad 120mm radiator and pre-installed extra connectors in case you upgrade later and want to continue to use the system with your new hardware.  As with the case itself, the whole water-cooling system is an original Voodoo design; that's meant they can even offer such niche options as a water-cooled 1300W PSU.  Many upgrades – such as adding new SATA hard drives or graphics cards – can be done completely without tools; HDDs, for instance, slot straight in, and there are six bays for them.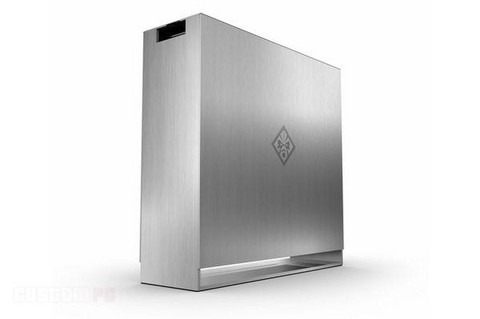 Pricing starts at a whopping $7,000, and the first batch of machines will be offered to existing Voodoo customers before the unwashed masses get a look in.  More details on specs here [pdf link]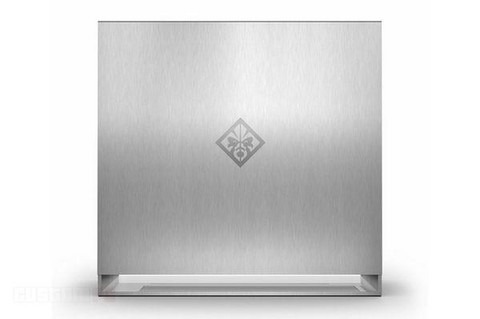 [via CustomPC]