Volvo's autonomous trucks just picked up their first real-world job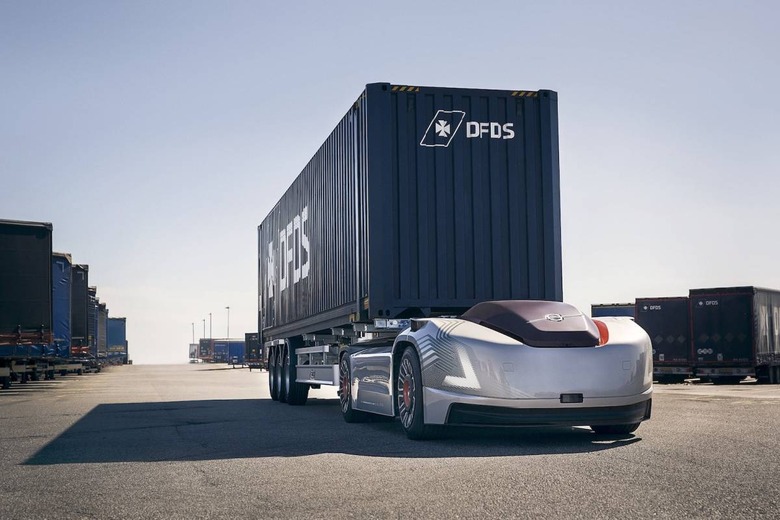 Volvo's Vera electric self-driving trucks are headed to public roads with their first proper job, with the autonomous haulers set to shuttle containers to a Swedish port. Revealed in 2018, Vera is the handiwork of the Volvo Trucks division, a driverless alternative to traditional trucks for short distances of travel.
Now, it's time for Vera to show what it can do. The automaker has partnered up with DFDS, with the ferry and logistics company set to use the self-driving truck to transport goods from one of its facilities in Gothenburg, Sweden, to an APM Terminals port.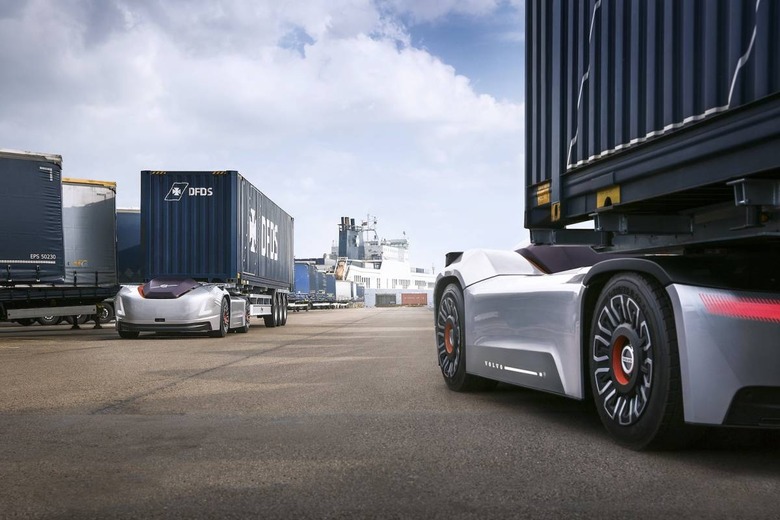 Several of the trucks will be used, all monitored by a control tower that will be responsible for the transport. Vera will be speed limited to under 25 mph, and the route will be repetitive, Volvo says. It's unclear at this stage how far apart the two locations are, or indeed how often Vera will be running. Volvo and DFDS say that it'll be based on "needed capacity" at the time.
While it's been a rapid shift from Vera being publicly revealed to this first assignment, Volvo warns that the trial isn't quite ready to kick off yet. "The autonomous transport solution will be further developed in terms of technology, operations management and infrastructure adaptations, before it can be fully operational," the automaker points out. "Moreover, necessary safety precautions will be taken to meet societal requirements for a safe path towards autonomous transports."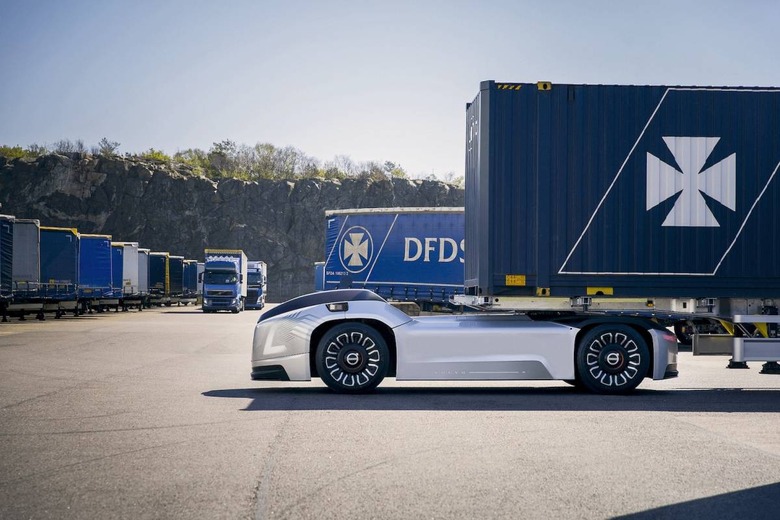 Still, the potential benefits are significant. For a start, electric trucks have a clear environmental advantage over their internal combustion counterparts: not only do they avoid emissions which contribute toward climate change, they're also significantly quieter in operation. That may eventually pave the way to more throughput without companies having to worry about disturbing residential neighborhoods nearby.
"Autonomous transports with low noise levels and zero exhaust emissions have an important role to play in the future of logistics, and will benefit both business and society," Mikael Karlsson, Vice President of Autonomous Solutions at Volvo Trucks, says. "We see this collaboration as an important start and want to drive progress in this area. Vera may have a speed limit, but we don't. Testing has already started and we intend to implement the solution within the coming years."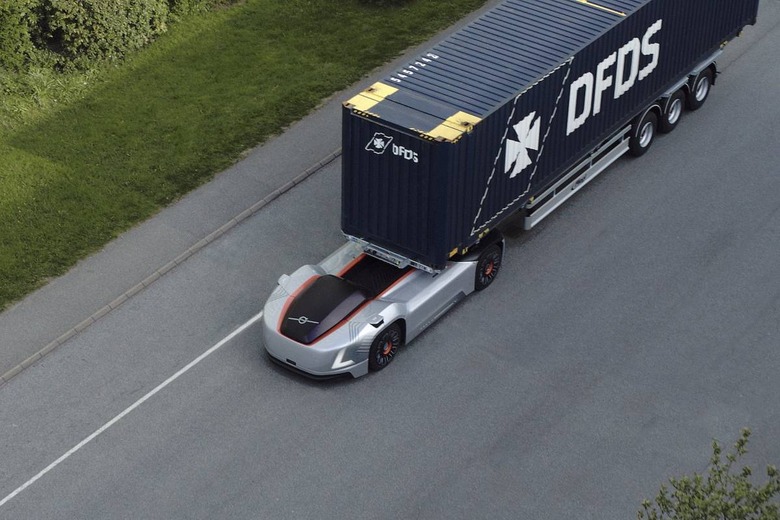 Of course, not everybody is entirely enthused about the idea of autonomous trucking. One of the primary concerns is the impact vehicles like Vera could have on employment, as truck drivers face shrinking opportunities. While Volvo concedes that the technology will force traditional haulage to evolve, the automaker insists that it won't necessarily be in a bad way.
"I strongly believe that technology drives prosperity and takes society forward," Karlsson argues. "In many factories today, some parts of the production are highly automated while some still need to be operated by people. I believe that the transport industry will evolve the same way. I foresee that there will be an increased level of automation where it makes sense, such as for repetitive tasks. This in turn will drive prosperity and increase the need for truck drivers in other applications."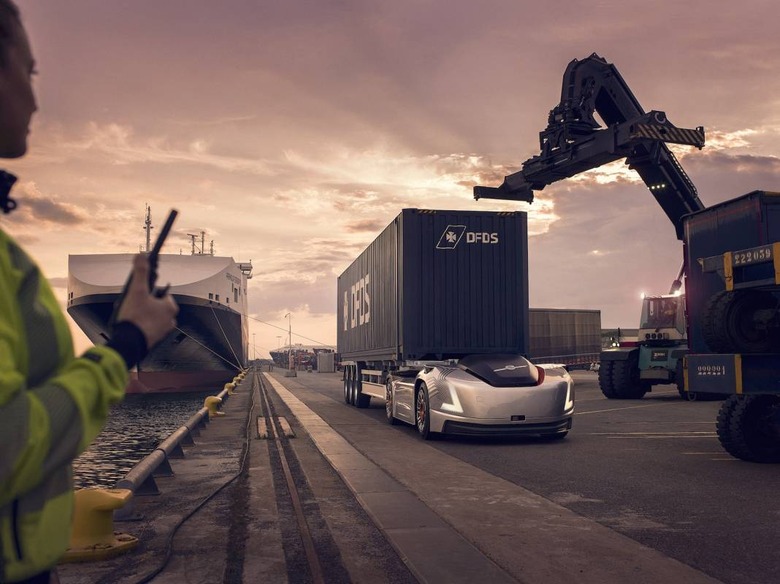 Volvo Trucks already offers electric models, the drivelines of which have been carried over to Vera. Without the need for driver accommodation, however, the body of the autonomous truck can be significantly smaller. The speed limit, meanwhile, means that aerodynamics are less of a pressing issue.
This pilot comes as Volvo also announces another driverless car milestone. Earlier in the week, the automaker revealed the production-ready self-driving SUV that it had built for Uber, and a version of which it plans to use for its own autonomous programs.