Volvo's 40 Series Concepts preview compact EVs and hybrids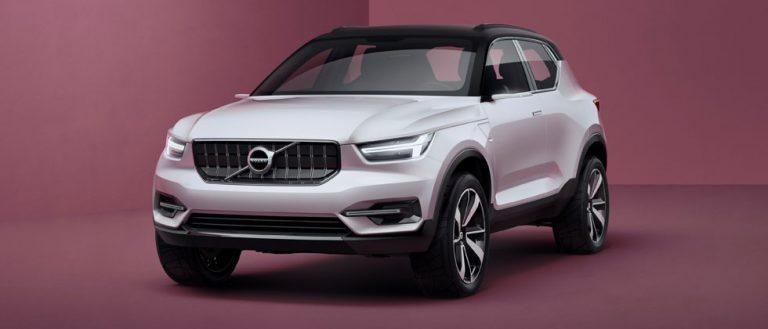 Volvo has given us the first glimpse of its new 40 Series cars, in the shape of two new concepts: an aggressive crossover and a punchy sedan. Built on Volvo's Compact Modular Architecture (CMA), the new cars aim to distill the style, safety, and technology of the award-winning XC90 SUV and the upcoming S90 and V90 luxury sedan and wagon, down to a mass-market price.
The result is, even in concept form, a striking pair of vehicles. The Volvo Concept 40.1, the crossover of the two, riffs off the imposing grille of the XC90, though with a sharp crease line across the front bumper that's unlike anything we've seen from a recent Volvo.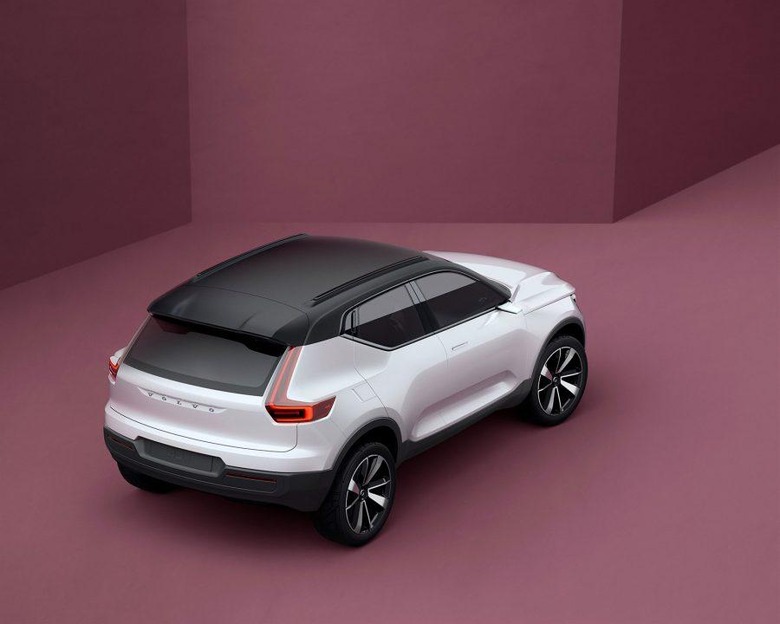 Side-on, it's another advocate of the floating rear-pillar conceit we've seen several other automakers adopt: Lexus with the RX SUV, for instance, and Nissan with the Murano. That flows nicely into Volvo's hockey-stick shaped rear light clusters, and a rear that has elements of Porsche Macan to it.
As for the Volvo Concept 40.2, the sedan condenses its grille down and flattens it, leaving the car looking cleaner and more aggressive as a result. Like the Concept 40.1 it has Volvo's signature "Thor's Hammer" lights, but they flow into a high shoulder line and partially-concealed rear doors.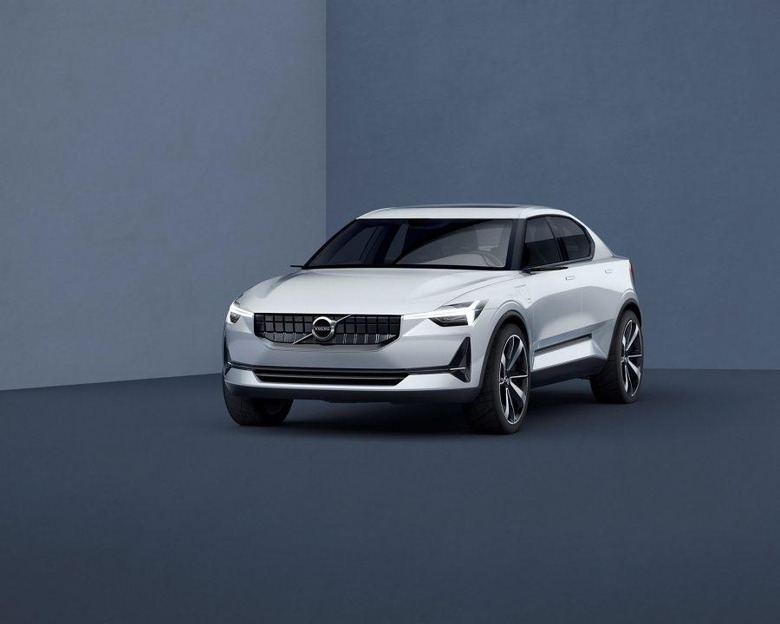 The fastback-esque rear has lamps similar to those on the S90, meanwhile.
Missing? Why, a Volvo Concept 40.3 to satisfy the wagon lovers among us. That's a body style the company clearly hasn't given up on, but it seems we'll have to wait a little longer to see if there'll be a new Volvo V40 based on CMA.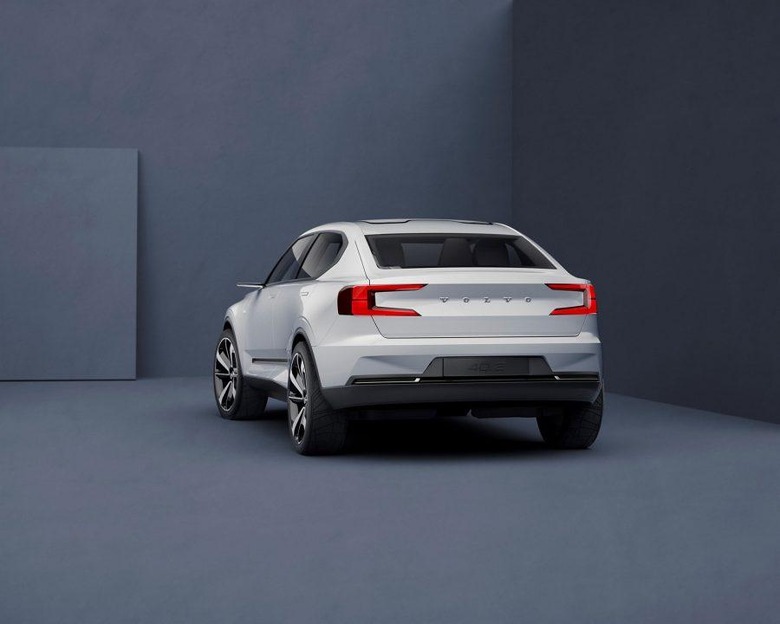 One of the benefits of the CMA platform is that Volvo has plenty of flexibility with powertrains. In addition to gasoline-only cars, there'll be a pure all-electric option, along with a new T5 Twin Engine.
That, based on Volvo's 3-cylinder gas engine paired with a new 7-speed dual clutch transmission and an electric motor, will borrow heavily from the T8 plug-in hybrid system the XC90 and S90 have, but be front-wheel drive rather than all-wheel drive.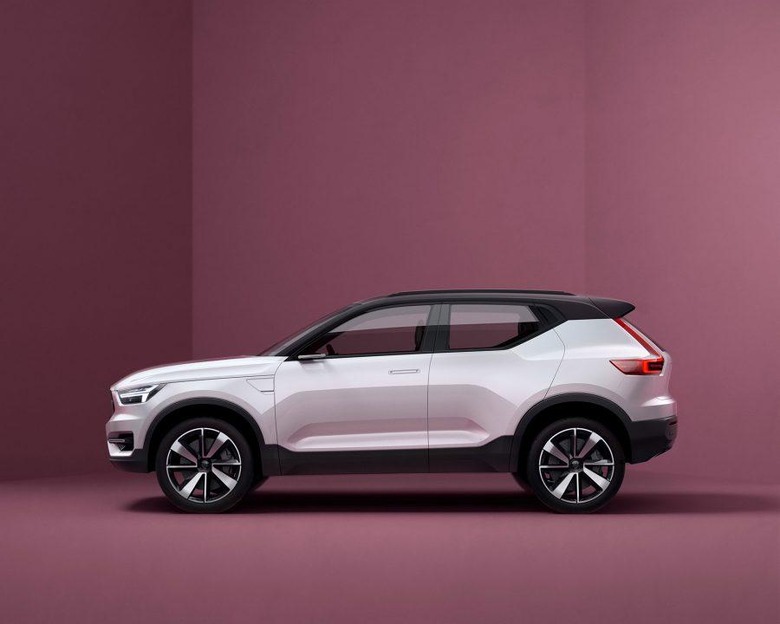 Inside, Volvo is yet to show off cabin concept design but is promising more of the light wood and airy, Scandinavian feel that have been so successful in its larger vehicles.
The first Volvo 40 Series cars will go on sale in 2017, the company says.