Volvo V60 Cross Country confirmed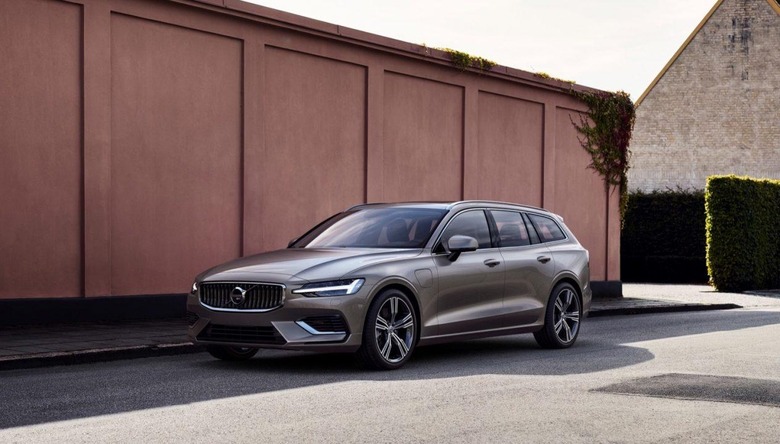 Volvo's handsome new 2019 V60 wagon will spawn a V60 Cross Country version, the automaker has confirmed, though there are still questions about the much-anticipated car. The 2019 V60 is the second of the all-new Volvo 60 Series, unveiled earlier this week, and the latest example of the automaker's so-called SPA platform in action.
In addition to sharing the same underlying architecture as the larger Volvo V90 wagon, the new 2019 V60 also borrows a fair number of its design cues. Volvo's new family grille kicks things off at the front, flanked by "Thor's Hammer" LED headlamps. At the rear, the tapered trunk is certain to be smaller than that of the V90, but Volvo is still promising more cargo space than the rest of the class.
Volvo, notably, opted not to delay the launch of the V90 wagon in the US, figuring that American drivers might still be put off by memories of old station wagons. Instead, it brought the V90 Cross Country over first, a raised-up version of the car with all-wheel drive, a beefier bodykit with extra cladding, and the promise of more off-roading talents thanks to the gains in ride height. Now it seems it's doing something similar with the smaller V60.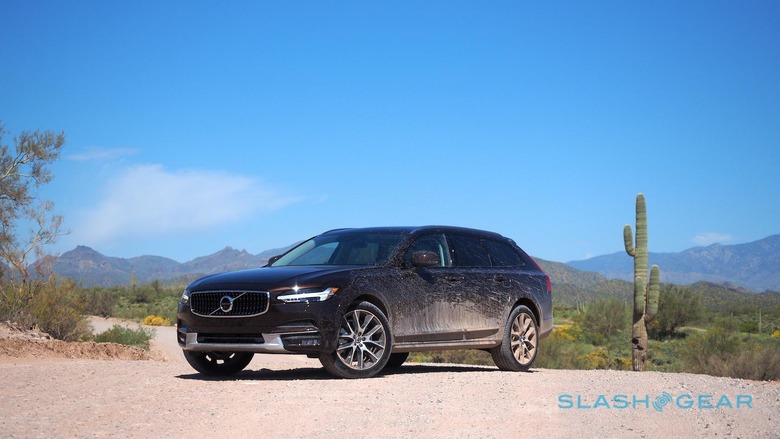 The automaker has confirmed that a V60 Cross Country is in the pipeline, Roadshow reports. Described by Volvo chief Lex Kerssemakers as "part of our heritage" the variant is unlikely to sell in huge numbers, but is still being considered an important flag-bearer in the line-up.
Cross Country-badged cars have been particularly popular in the US, with their higher ride and beefier styling ticking many of the same boxes that crossovers and SUVs do. The sub-brand began back in 1998 and the V70 XC, a name which was later expanded to Cross Country. Indeed, the V90 Cross Country is currently the only 90 Series wagon on offer in the US at present.
When, exactly, the V60 Cross Country might make its debut is uncertain at this stage. Notably, the regular V60 is already listed on Volvo's US website, suggesting that – unlike its strategy with the larger car – it's confident it can persuade the wagon-reluctant to consider the regular model. Pricing and availability of the 2019 V60 has not been announced, though the outgoing car currently starts at $38,250.