2019 Volvo V60 hybrid wagon is what the Swedes do best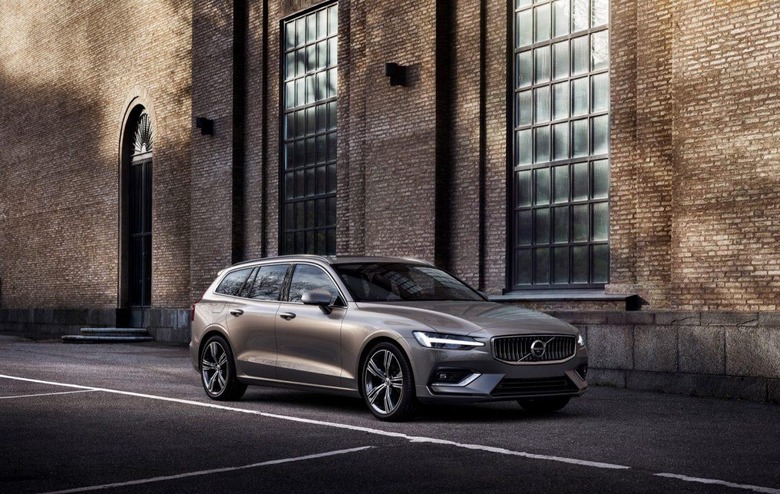 Volvo has revealed the newest car in its 60 Series, the 2019 Volvo V60, a handsome wagon built on the same platform as the XC60 SUV. Embracing electrification from the outset, the new V60 wagon will be offered with two hybrid powertrains in addition to regular gas and, country depending, diesel engines.
It's unmistakably a Volvo, certainly. The midsize premium estate borrows liberally from the V90 before it, with the automaker's new grille design starting a flow of bold lines and deeply-dished side contouring that continue all the way to the tapered rear. Volvo hasn't said just how much cargo space there'll be in the back, but promises "increased levels of space" compared to rivals.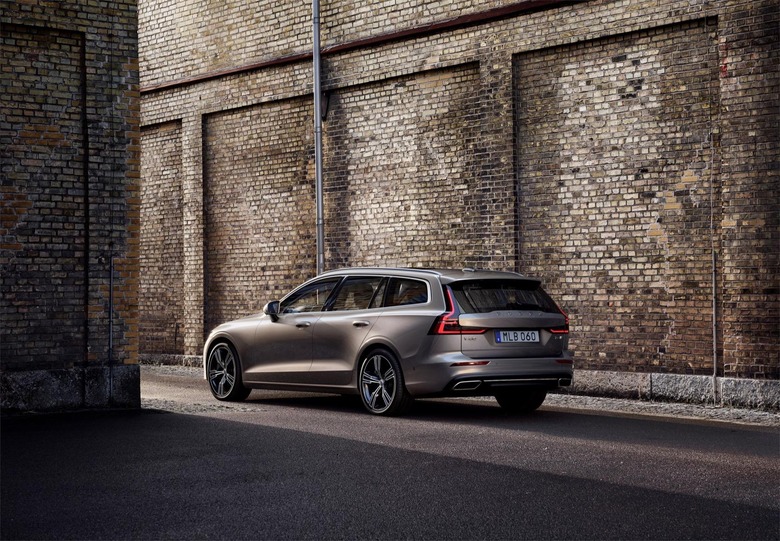 Under the sheet metal is Volvo's Scalable Product Architecture (SPA) platform, arguably the key to the automaker's reinvention since the second-generation XC90 SUV in late 2014. It went on to form the basis of the S90, V90, and V90 Cross Country, as well as underpin the smaller XC60. Now, Volvo is using it again for its newest station wagon.
There'll also be a surprising array of engine options, though not all will be available in every market. Rather than, as with previous launches, kicking off with gas-alone and then bringing hybrids along later, the 2019 V60 will be electric from the outset. The wagon will be offered with a new T6 Twin Engine AWD gas plug-in hybrid, with a combined 340 horsepower, or a T8 Twin Engine AWD gas plug-in hybrid with 390 horsepower.
Alternatively, there'll be T5 and T6 gas-only powertrains with various levels of turbocharging and supercharging. Diesel options will include Volvo's D3 and D4 engines, though it's unclear at this stage whether they'll make it to the US at any point.
Inside, meanwhile, Volvo's reputation for high-quality and well-designed interiors looks unlikely to be spoiled by the 2019 V60. The familiar Sensus infotainment system, a 9-inch portrait orientation touchscreen dominating the center stack, is carried over from the XC60, and will be compatible with Apple CarPlay and Android Auto. It'll also have integrated 4G LTE, navigation, and more.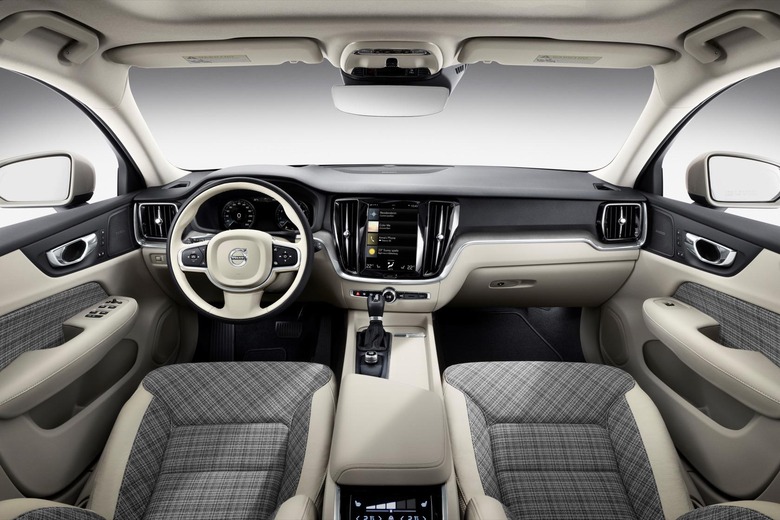 Safety tech will be bumped up, too. City Safety with Autobrake, for example, will automatically halt the car if it spots a potential collision with pedestrians, cyclists, or even large animals. It can also start braking to mitigate an oncoming collision with another vehicle.
Pilot Assist, Volvo's semi-autonomous adaptive cruise control, is also onboard. It will handle steering, acceleration, and braking at speeds up to 81 mph, and the automaker says that the 2019 V60 should handle corners better than with previous iterations of the system. Run-off Road Mitigation and Oncoming Lane Mitigation will also be available, in addition to other steering-assistance systems, as will Cross Traffic Alert with autobrake.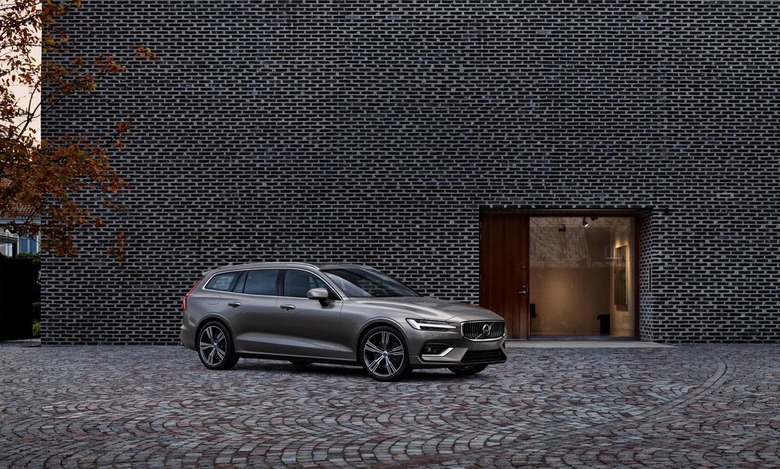 Like the 2019 Volvo XC40, the new V60 will also be joining the Care by Volvo subscription car scheme. Rather than a traditional lease or outright purchase, drivers will be able to sign up for a cellphone-like contract and pay a single sum each month that includes not only the car but their insurance, servicing, and other fees. Pricing for that, and the more typical purchase options, will be announced closer to the 2019 V60's launch.