Volvo newest 3-seat concept car's cabin is a light and scent haven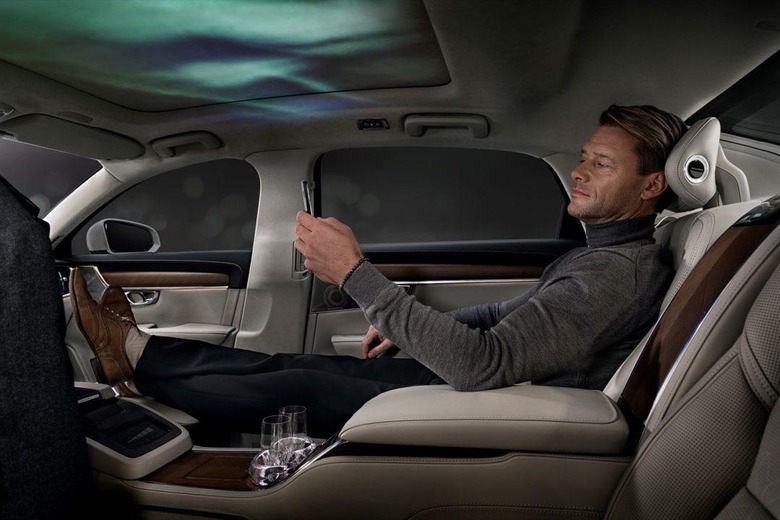 Volvo has brought the Northern Lights into its most luxurious car, with a new S90 Ambience Concept promising maximum sensory sway for those who have a driver to focus on the road. Set to debut at the Beijing Auto Show in China, the concept car shows what Volvo describes as a luxury beyond just materials and design.
Instead, the goal is to engage with passengers' senses in a more fundamental basis. "The design explores how people feel inside the car and enables them to influence their own mood and well-being," Robin Page, head of design at Volvo Cars, claims.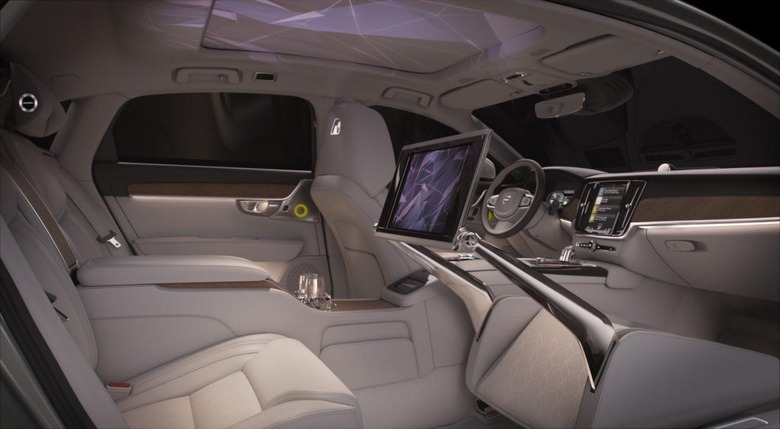 It's based on a car that's already one of Volvo's more unusual models, the S90 L Excellence. That does away with the front passenger seat, replacing it with a fixed ottoman for the lucky person sat in the rear. Out of that folds a display, which can also be used as a workspace.
In the S90 Ambience Concept, however, the goal is calming not productivity. Seven different themes – with titles like Northern Lights, Scandinavian Forest, Swan Lake, Archipelago, Rain, Nocturnal, and Freedom – run the gamut from relaxation to invigoration, Volvo promises, as well as encouraging sleep. Each has a combination of audio, light, and scent.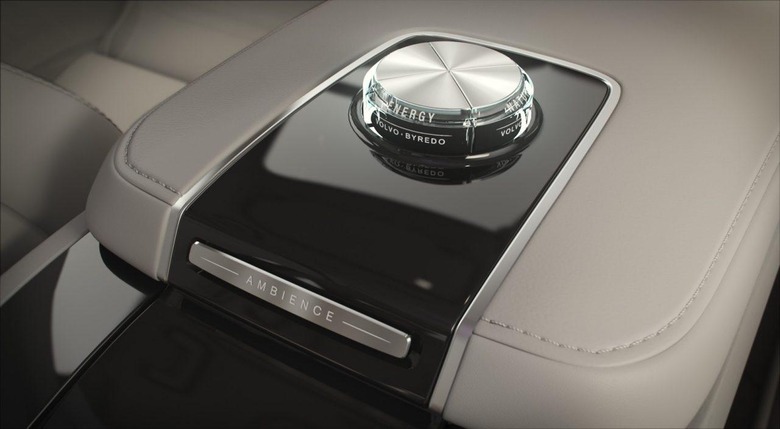 A projection system beams graphics onto the roof of the cabin, for you to sit back and stare at wistfully. At the same time, there's synchronized audio played through the Bowers and Wilkins sound system. Finally, Volvo partnered with fragrance specialist Byredo on a quartet of bespoke scents. They get released from a portal in the center console, which rises out of the cabinetry for a suitable sense of drama.
It's all controlled by a smartphone app, which gives a rundown of each theme and its goals. And, while it's currently just a concept, Volvo says it needn't necessarily stay that way. "Volvo Cars has the ambition to make it available in S90 Excellence production cars," the automaker points out, "to enhance its Excellence offer, especially in China."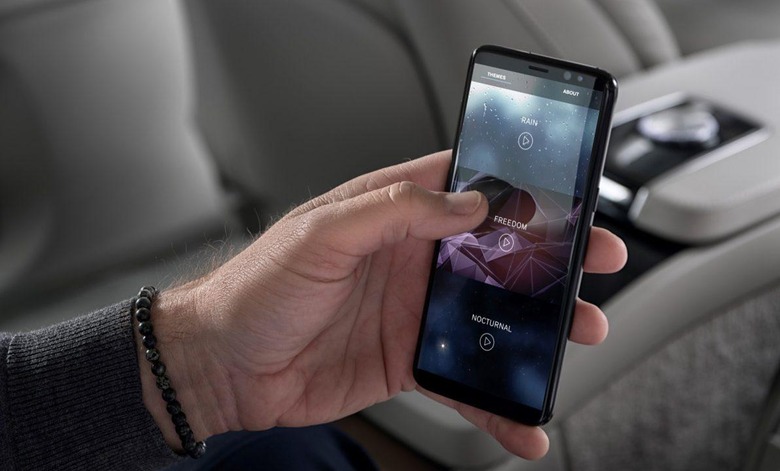 Still, it's not the only company to be experimenting with light, color, sound, and scent to make car cabins more interesting. Mercedes-Benz, for example, already offers an "Energizing Comfort" option on its more luxurious models, which combine custom soundtracks with fragrances and LED lighting to variously motivate or relax you. When we tried that out on the 2018 Mercedes-AMG S63, we found it occupied a fairly strange middle-ground between comforting and odd, mind.