Volvo EV: What The All-Electric Model 3 Rival Will Look Like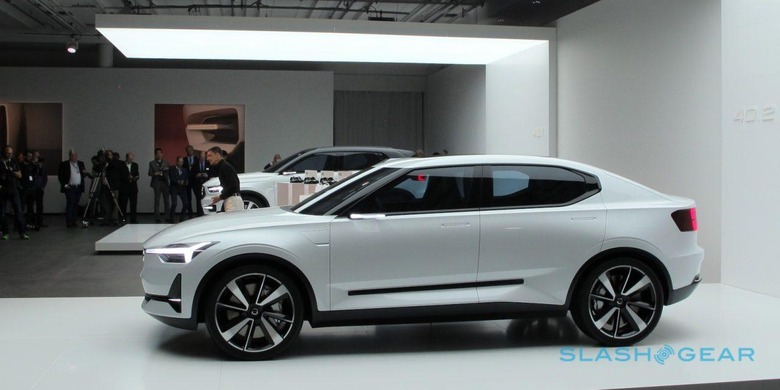 Volvo's first all-electric car will arrive in 2019 as an entirely new model, but it turns out the automaker has already shown us just what we can expect. The Swedish car company has a number of hybrids on the market already, combining four-cylinder gas engines with electric motors, but is working on its first entirely battery-electric, plug-in vehicle.
According to previous announcements, the Volvo plug-in will have a range of around 310 miles before it needs to be recharged. It'll be based on Volvo's Compact Modular Architecture (CMA), too, which was designed with various types of electrification in mind. The current XC40 crossover uses the CMA, for example.
Indeed, the XC40 is topical, since when Volvo showed us the concept car that evolved into the production XC40, it also showed us what we could expect from this all-new, all-electric vehicle. That was the Volvo 40.2 Concept, back in 2016, a high-riding hatchback. Research & Development chief Henrik Green confirmed the concept's path to market to Autocar.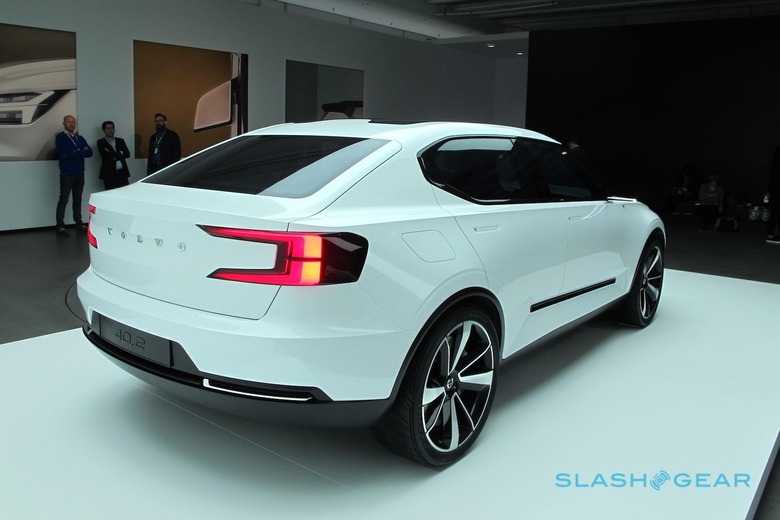 The Volvo 40.2 was described as a "notchback" back when the automaker's designers pulled the wraps off it. Not quite a sedan, but not a V series station wagon either, it was explained as a fully electric vehicle from the start. "We would not show this car if we weren't seriously considering putting it into production," Thomas Ingenlath, senior VP of design at Volvo, said of the concept, though it was the more traditional crossover style of the 40.1 that made it to market first as the XC40.
According to Green, however, there won't be long to wait. The production 40.2 – which is yet to be officially named – will use a modular battery system, though Volvo is leaving announcing the final range until closer to launch. That's down to the ever-changing expectations of the market.
Indeed, only two years ago, the 40.2 concept was described as offering 217 miles on a full charge. In contrast to what the Chevrolet Bolt EV and Tesla Model 3 offer today, however, that looks on the low side, particularly for the sort of premium segment the new Volvo will be targeting. Going modular will allow the automaker to stay as flexible as it can, offering multiple drivetrain variations – such as all-wheel drive, front-wheel drive, or rear-wheel drive – together with different ranges so as to hit a spread of price points.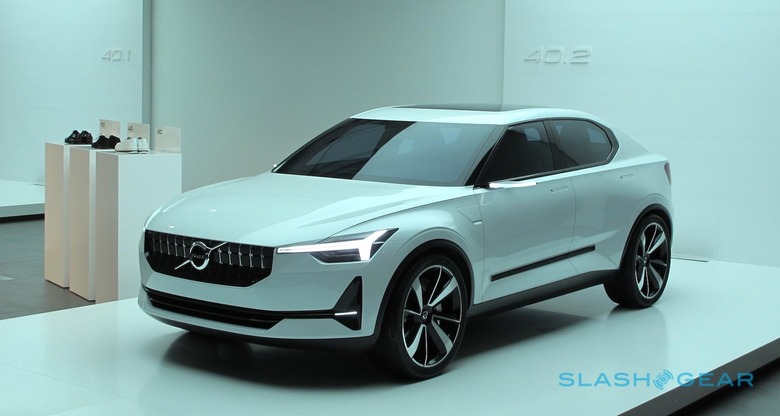 After the Volvo 40.2 production EV, Volvo plans a fully-electric version of the XC40. The compact crossover is the basis of its Care by Volvo car subscription scheme, which offers the use of the SUV – along with all insurance, tax, maintenance, and other fees bar gas – for a set monthly fee. The same strategy will be used for the Polestar 1 electric sports car, and Volvo has said before that it envisages such subscription plans eventually including benefits like use of a gas-engine vehicle at times when an EV might not be so practical, such as when facing an extended road trip.
For example, someone subscribing to an electric Volvo, like the production 40.2 or the XC40 EV, could also have a number of days access to a gasoline or hybrid version of the XC40 – or, indeed, a larger car like the XC60 or XC90 – included as part of their monthly payment. That way, were they to require a bigger vehicle to carry more people or cargo, or the easier refueling of a gas-powered car, they could temporarily borrow one. The hope is that such flexibility will help settle range anxiety which is slowing down pure-EV adoption.