Volvo Commits To Going All Electric In 2019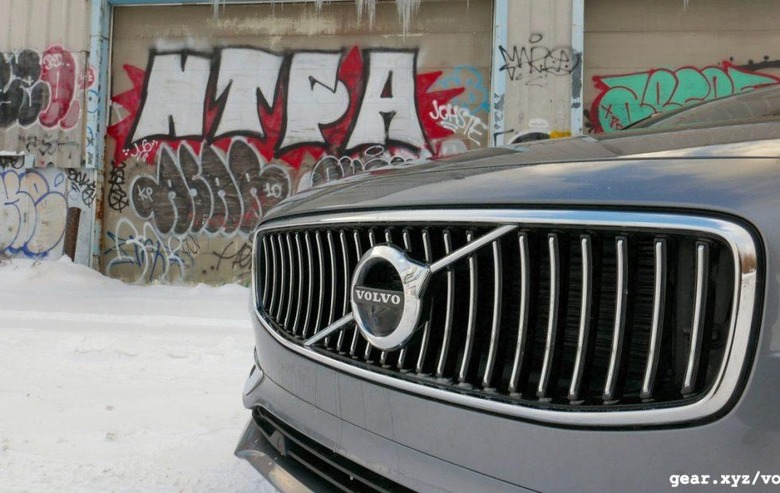 Given the success of Tesla and the growing popularity of hybrid and fully electric vehicles, it certainly seems like EVs are only going to continue rising in prevalence. Volvo apparently wants a slice of that pie, and a significant slice at that. The company announced today that all of the cars it launches from 2019 on will use an electric motor, marking a rather large commitment on its part.
Before we all get too terribly excited, though, it's worth pointing out that this doesn't mean Volvo will transition to offering only fully electric vehicles in just two years. While it does have plans to release a number of fully electric vehicles, we'll still see a healthy number of hybrids rolling off the production line. The main takeaway here is that all the vehicles Volvo makes in 2019 and beyond will have an electric motor of some kind.
However, don't take to mean that fully electric vehicles won't be a major focus over at Volvo. The company said today that it will launch a total of five fully electric cars between 2019 and 2021. Three of these will be Volvo-branded vehicles, while the other two will launch under Volvo's Polestar brand of performance cars.
Beyond those five cars, Volvo is looking to greatly expand its range of plug-in hybrid and mild-hybrid cars. Volvo President and CEO Håkan Samuelsson said today that this decision was made as part of the company's plan to sell "a total of 1 million electrified cars by 2025." Just as well, Volvo wants to have climate-neutral manufacturing by 2025, so this new initiative should help a lot on that front too.
With Tesla's Model 3 now within sight, we can probably expect to see more manufacturers commit to making an increasing portion of their cars electrified. If nothing else, more commitments like this will help move us toward a fully electric future, so let's keep our fingers crossed. Volvo says that more details about these five fully electric cars will be coming down the pipeline at a later date, so we'll have more details for you when Volvo shares them.