First Tesla Model 3 this week as Elon Musk shares roadmap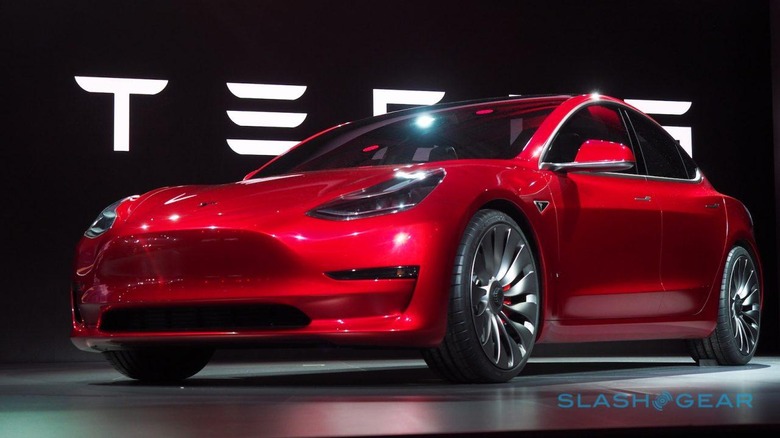 Tesla CEO Elon Musk has announced via Twitter that the highly-anticipated Model 3 has been given the regulatory go-ahead for production. Crucially, this means that the Model 3's production run can soon begin, and Musk unsurprisingly wants to waste little time in getting that underway. In fact, he says that the first Model 3 should roll off the production line this Friday.
Even though production will officially be underway this week, that doesn't necessarily mean the first Model 3 deliveries with happen as quickly. In subsequent tweets, Musk says that Tesla will be hosting a handover party for the first 30 Model 3 customers on July 28. In other words, don't expect to catch a glimpse of the Model 3 on the road until the end of the month.
Even then, it's going to be a little while until Tesla can ramp up production significantly. While Tesla only expects to produce 100 Model 3s in August, Musk says that production will grow exponentially, so we'll the company producing more than 1500 in September. By the time we're into December, Musk says that Tesla should be able to hit 20,000 Model 3s each month.
Tesla being able to ramp up production so quickly is good news for the massive number of people who have pre-ordered the car. With a price that starts at $35,000, it shouldn't be much of a surprise that the Model 3 has proven to be popular, especially when you consider the cost of other Tesla models. As early as last year – well before production was set to begin – Musk was telling prospective buyers that 2018's planned allotment of Model 3s was nearly sold out.
The Model 3 offers a range of 215 miles per charge and can go from zero to 60 MPH in under six seconds. It features support for Tesla's autopilot and superchargers, which we've come to expect from Tesla's lineup. For what it's worth, Tesla's website still says that Model 3s ordered now will be delivered after mid-2018, so it sounds like there's still a chance of getting one next year if you place an order soon.
Are you picking up a Tesla Model 3? Have you already ordered one or are you waiting to buy a little longer? Head down to the comments section and let us know!
SOURCE: Elon Musk