Volvo reveals in-car cameras and teen driver safety tech to cut crashes
Volvo's decision to limit the top speed of its new cars was only the start of it, with the automaker announcing new smart controls, driver monitoring, and collaboration with the rest of the industry to cut road safety accidents and death. The Swedish firm divided opinion among drivers earlier this month, when it announced it would be capping the maximum speed of its new cars from 2020, limiting them to 112 mph.
It was an unexpected move, in an industry where top speed is still a key metric. While Volvo has, like other car companies, been adopting increasing active safety technology to cut down crashes and fatalities, "technology alone will not get it all the way to zero," the automaker said.
Instead, as part of its Vision 2020 project to target no fatalities or serious injuries in a new Volvo by 2020, it decided to take a heavier hand. "People often drive too fast in a given traffic situation and have poor speed adaption in relation to that traffic situation and their own capabilities as a driver," Volvo safety expert Jan Ivarsson said. As a result, Volvo opted to weigh in itself, and cap the top speed its cars will be able to achieve.
Volvo Care Key
Now, though, it's fleshing out that safety strategy, and that could include even tougher limits. The new Volvo Care Key will be standard on all new Volvo cars from the 2021 model year – which will go on sale from 2020 – and allow further caps to be set on top speed. Volvo envisages it being used with new or younger drivers, such as teenagers who have only just passed their driving test.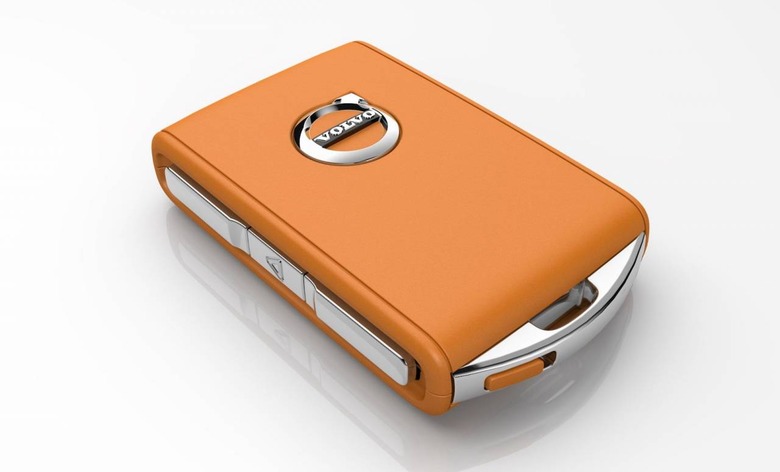 "Many want to be able to share their car with friends and family, but are unsure about how to make sure they are safe on the road," Håkan Samuelsson, Volvo Cars' chief executive, said of the new device. "The Care Key provides one good solution and extra peace of mind."
Since humans tend to react best when there's a little carrot to go with the stick, Volvo has another lure for using the Care Key. The automaker is in discussions with insurance companies, it says, in the hope of developing custom coverage that would reward Volvo drivers making use of the safety features with lower premiums or other advantages. Volvo says it expects to announce "the first of several agreements with national insurance firms soon."
Driver monitoring
Speeding is only part of the problem modern drivers bring behind the wheel: distracted driving is another issue. Volvo aims to tackle that with a standard in-car driver monitoring system, using cameras that will be included as standard on vehicles based on its new SPA2 platform.
A series of cameras will track things eye movement or whether drivers have their eyes closed. Volvo will combine that data with monitoring of factors like an extended absence of steering input, extreme weaving across lanes, or excessively slow reaction times. How the car will react, however, is a tricky element.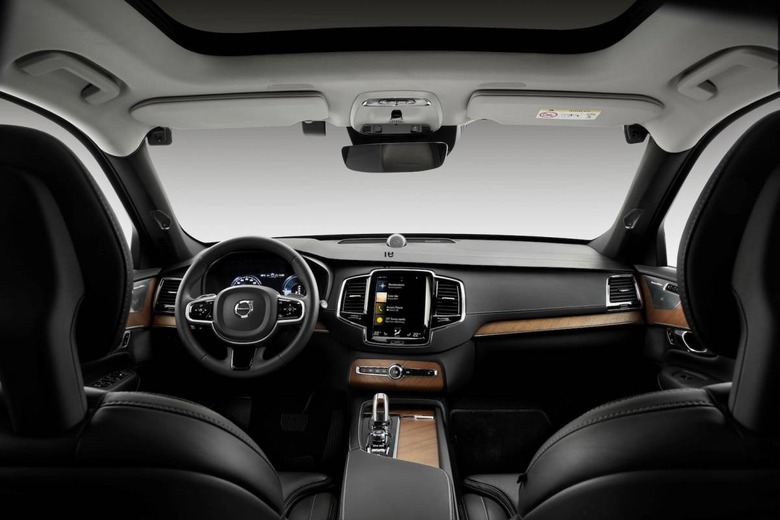 What there won't be, Volvo says, is a sudden intervention as soon as a driver looks away from the road. Instead, it plans to focus on extreme behaviors, that might lead to serious injury or death. The automaker's concern is creating over-reliance on the systems, as it said happened with some drivers when anti-lock brakes and all-wheel drive were first introduced.
Instead, Volvo plans a series of escalating alerts and interventions. First, for instance, the car could show alerts to try to encourage greater attention, using the cameras and other sensors to monitor what impact they're having. Next, someone from Volvo On Call might get in contact, checking in on the driver. The ultimate step is active intervention, with the car able to slow itself and then safely park at the side of the road.
The driver monitoring system will take a little longer to arrive than the Volvo Care Key, mind. Volvo says that SPA2 – the successor to the Scalable Product Architecture that underpins vehicles like the latest S90, XC90, and XC60 – won't arrive until the early 2020s.
Volvo E.V.A. Initiative
Were Volvo the only automaker on the road, speed caps and new monitoring technology might be enough to meet Vision 2020 comprehensively. However the car maker has plans to help improve the safety of other firms' vehicles, if they're interested. Just as it offered the technology for the three-point safety belt it developed available to all in the industry, now it plans to offer up its safety data.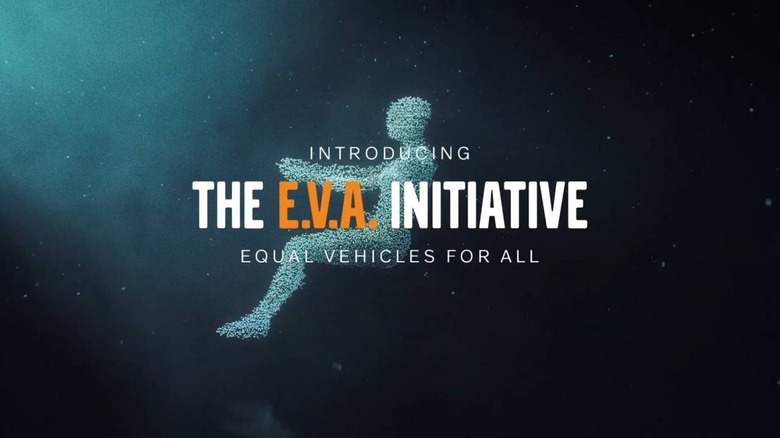 It'll do that under the Volvo E.V.A. Initiative, or "Equal Vehicles for All," and tap into decades of crash research. Volvo began collecting accident data in the 1970s, with a 24/7 team of specialists doing on-site accident investigation. They've been responsible for gathering a huge database of incidents: the type of crash, the causes, how the vehicles were impacted, how safety technology helped or hindered, and what injuries were sustained. More than 72,000 people are currently logged in Volvo's records.
Volvo has been using that data to set its priorities, and understand the "consequences and mechanisms" of its own safety tech, Lotta Jakobsson of the Volvo Safety Center said today. "Now we're sharing the knowledge with this data, to help each car become equally safe for all people."