Get used to VW ID.
Volkswagen will keep its ID. branding for its all-electric cars, as the automaker settles on a naming scheme ahead of the first MEB-based vehicles arriving at dealerships. The sub-brand was first used back in 2017 when Volkswagen first showed off the original VW I.D. concept, the electric city car that spawned a series of EVs.
After the I.D. came the I.D. Buzz, a modern version of the original Volkswagen Microbus. After that came the CROZZ and the VIZZION, an electric crossover and an electric luxury sedan respectively.
However VW was cagey on what its production vehicles would actually be called when they reached the road. The "I.D." branding has gone through a few changes, too. In fact, with the arrival of the new electric dune buggy at the Geneva Motor Show 2019, it's now "ID. BUGGY" with just the one period.
That, according to Jürgen Stackmann, Member of the Board of Management Volkswagen Brand for Sales, Marketing & After Sales, is the finalized name and the branding all of the VW EVs will use. "They will all carry the same name," he said during an interview at the auto show. The juggling of periods, he suggested, came down to general feedback on the various iterations of name and the desires of the design department.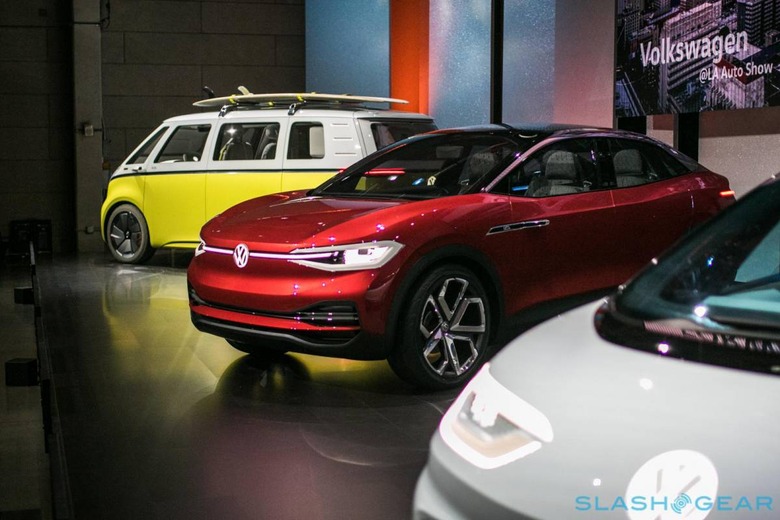 The first ID. handovers in Europe will come in the summer of 2020, with the electric hatchback the first to go on sale. China will be a parallel move. The US, meanwhile, will see the first ID. cars in 2021: it'll miss out on the original ID. city car, which Volkswagen of America doesn't believe would be a hit in the country, and go straight to the production version of the CROZZ.
There's more than just EVs needed in order for VW to make a splash in the segment, mind. There's also the need for charging solutions, somewhere the automaker is also pushing ahead in Europe first. It established a power supplier brand earlier this year, Elli, which will offer home EV charger installation among other things.
How that will extend to the US remains to be seen, though. "We do need a solution, and we will provide a solution, but Elli is a young company," Stackmann said. "Elli's focus today is Europe – which seems easy, but isn't when you look closely – but the core is the same."
"Our customers shouldn't worry about charging, they shouldn't worry about installation," Stackmann suggests. "It should be one-click ... and then things should work, very simple."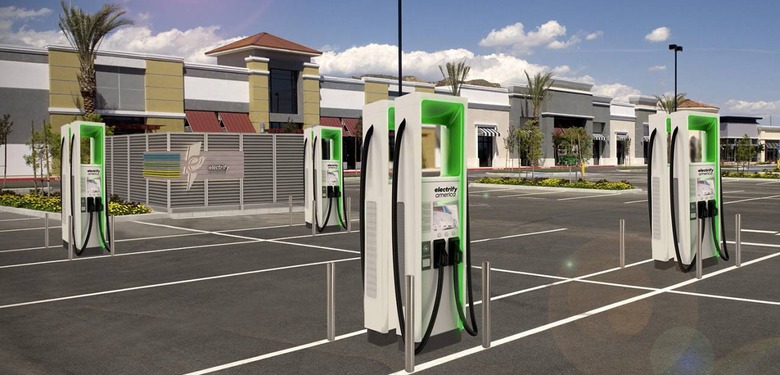 The US, of course, has Electrify America for public charging. Although that began as part of VW's mea-culpa for "dieselgate," it has turned out to be a growing advantage as VW Group's electric cars approach – and for other automakers looking for the necessary infrastructure for their own EVs.
"We've always looked at that with a huge potential upside," Stackmann said of Electrify America. "Creating Electrify America gives a huge opportunity for those who need charging networks outside of Tesla – and obviously everybody needs a charging network."
"It's now the time to be really pushing toward standardization," he continued. "We will start with that, but we can't do it alone. We really hope that other manufacturers will follow." Indeed, Stackmann holds out hope that Tesla will one day agree to standardizing its Supercharger network with other EV charging facilities. That may be wishful thinking at this stage, but with VW targeting 27 electric models across the Group's brands by 2022, and 1m EVs sold per year by 2025, you can't accuse it of being unmotivated.