Vizio Windows 8 PCs get AMD and touchscreen refresh for 2013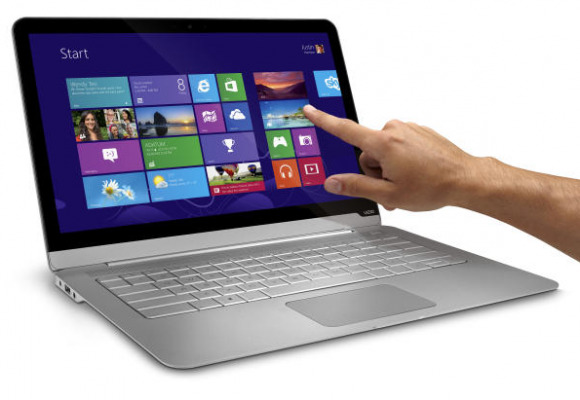 The full Vizio PC line has gotten a boost for 2013 with what's essentially the same great industrial design we saw first in 2012, coming on this time with AMD internals and full touchscreen displays. Perhaps the most interesting of these updates is the CT14 notebook being refreshed as the CT14T, coming in two models with one on AMD and the other with an Intel Core i7, both of them with the same sharp industrial design to keep them looking nice.
The CT14T will come with a 2.3GHz AMD A10 4657M processor in its CT14T-B0 configuration while its partner, the CT14T-B1, comes with 3rd Gen (Ivy Bridge) Intel Core i7 under the hood. Both models have the same 1600 x 900 pixel resolution over their 14-inch display, and both work with 128GB SSD and 8GB of RAM. These models are also (and have been thus far) called the "Thin + Light", and they're also, of course, classified as Ultrabooks.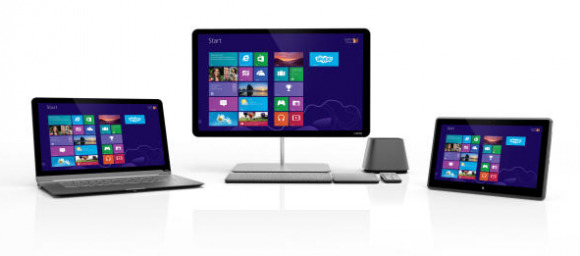 Note: Vizio revealed a Windows 8 Tablet PC this week as well – as seen above.
The Vizio 15.6-inch notebook, also known as "Notebook" by Vizio, has also been refreshed a bit with two similar variants, AMD and Intel again with the same specifications on the whole as mentioned in 2012. This machine is the slightly higher-grade version of the Thin + Light though Vizio is marketing each model as its own unique beast, not necessarily as good/better. You'll find that each machine has its own real benefits, and not just by size.
Vizio have also re-introduced their all-in-one machines (there's two of them at this point), they having been refreshed back in late October 2012 and reviewed by SlashGear before they had touchscreen monitors back in early October. We'll be getting our hands on them for the first time this week at CES 2013, so have a peek through one of two portals: first you'll want to hit the Vizio tag portal to have a peek at everything they've got, top to bottom. Then you'll want to see our massive CES portal as it expands throughout the week – be there!