Vizio P-Series 4K TVs to get three new content apps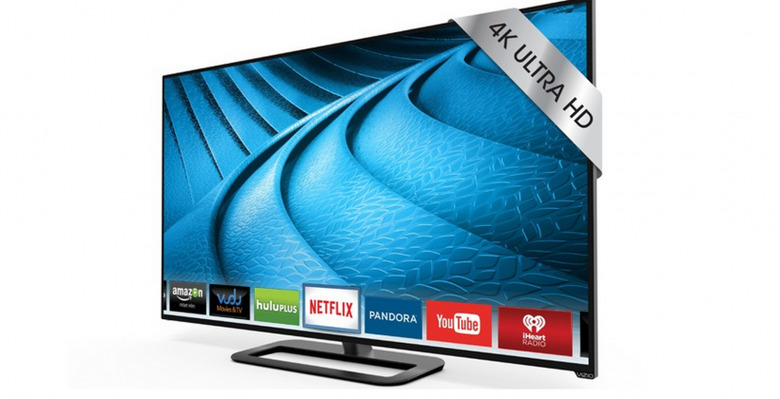 Vizio showed off its budget-friendly P-Series 4K Ultra HD televisions at the beginning of the year, and this past September it rolled out pricing and availability for the sets. The P-Series brought with it some smart features that could utilize its ultra high resolution, and now in time for the holiday season the maker has announced an inbound update that will bring more content apps — with support for UHD — to the models, including access to Amazon Instant Video and more.
Vizio made the announcement today, revealing that it will "soon" be pushing out an update to its P-Series Ultra HD Full-Array Smart TVs that adds more 4K content options with UltraFlix, Amazon Instant Video, and Toon Goggles.
Toon Goggles will offer on-demand access to cartoons with 4k titles, while UltraFlix is said to be Vizio's first app that brings with it entirely UHD content. Amazon Instant Video will offer some shows in 4K. This joins the existing options, which includes Netflix.
In addition to the new smart apps, the update will also bring some quality improvements, including boosting picture quality with better details and contrast. The update will also bring "advanced local dimming", additional sharpness options, expanded motion control support, and an adjustable regulator for all sorts of content.
SOURCE: Digital Journal