Vizio attempts to make 4K TVs affordable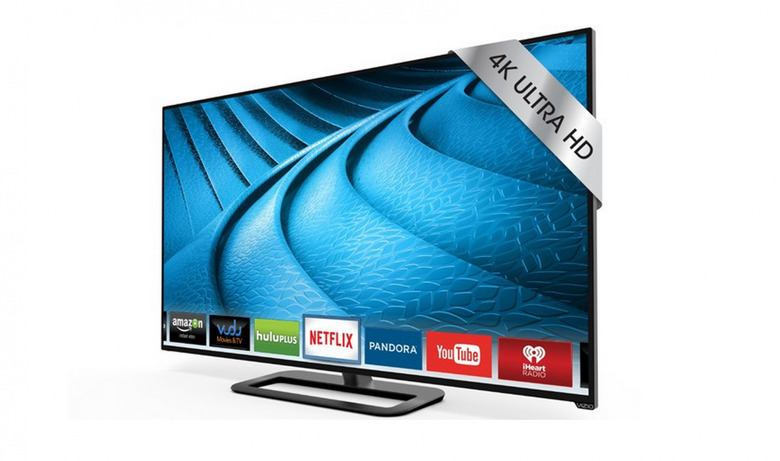 Several 4K TVs have been made available this week by Vizio. Introduced earlier this year in preparation for the market, Vizio brought the P-Series 4K TVs with a number of smart features that set them above the pack. But what's most important is their pricing structure – starting at $999.99 USD.
That's still not affordable by many – but it's certainly easier to consider than the competition which prices similar sets at double or triple the price. The two sets Vizio is pushing at $999.99 are Model #P502ui-B1E and Model #P502ui-B1, both of them VIZIO P-Series 50-inch Class Ultra HD Full-Array LED Smart TVs.
Vizio brings a 55-inch 4K (Ultra HD) set for $1,399.99 USD, a 60-inch 4K (Ultra HD) set for $1,699.99 USD, one at 65-inches for $2,199.99 USD, and a 70-inch for $2,499.99 USD.
These are all in the P-Series and they'll be available from a wide variety of retailers immediately if not soon. Have a peek in our Vizio tag portal for more in the near future!