Vizio Honeycomb tablet hits Amazon for $350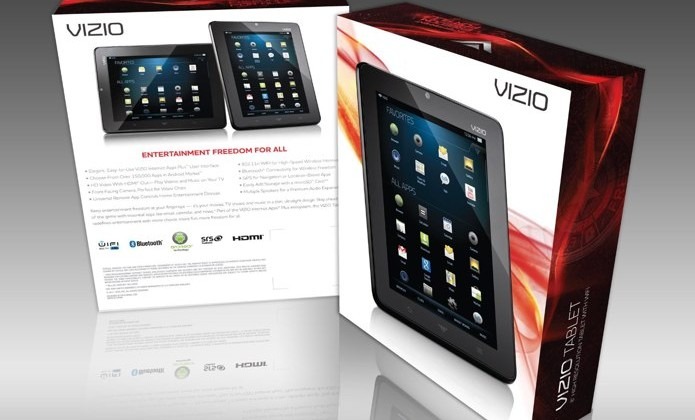 We may receive a commission on purchases made from links.
Vizio began taking limited pre-orders for its 8-inch Android tablet back at the start of the month, but now Amazon has got in on the action and they've undercut the manufacturer too. There's no launch date for the Honeycomb slate – Vizio itself was expecting the first shipments to head out on July 18 – but you can stake your claim now for $349.99.
Vizio, meanwhile, is asking $399.99, though they do at least throw in a 16GB microSD card and a nifty little folio case that not only protects the slate but can prop it up on your table. Otherwise it's the same 8-incher, with the capacitive touchscreen running at 1024 x 768 resolution, WiFi b/g/n and dual cameras.
The most interesting aspect of the Vizio tablet, perhaps, is its ability to be used as a remote control, thanks to an integrated IR emitter. With so many tablets living in the lounge and never actually making it outside the house, having it double as a universal remote – while other tablets demand an aftermarket IR dongle – could help sway buyers in Vizio's favor. Otherwise there's an HDMI port for direct connection to an HDTV for playing 1080p HD video.
[via Android Community]