Vizio 2018 4K HDR TVs: 5 things to know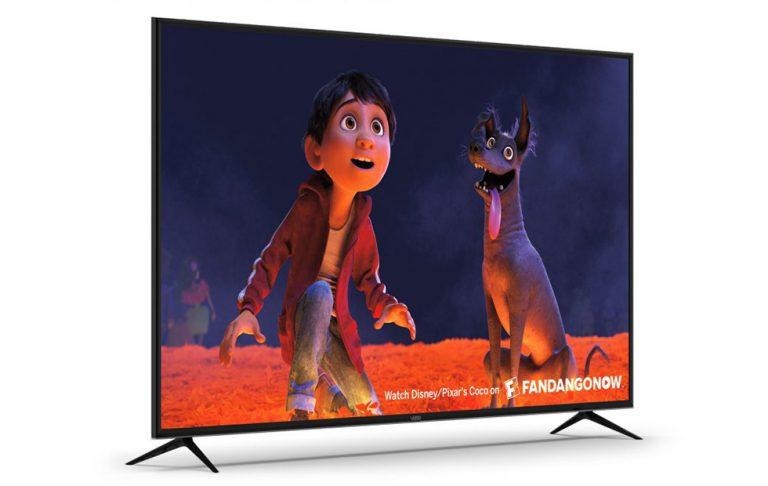 Vizio revealed its 2018 television lineup today, and there's a lot to be excited about. Among the new series' are smart TVs packing Amazon's Alexa assistant and Google's casting technology, but that's only the tip of the iceberg. Here are five things you should know about Vizio's new television lineup if you're considering buying one for yourself.
They run 2018 SmartCast OS
Hardware is only half the smart TV battle. Equally important is the software running on the television; a great panel is spoiled by a lagging, lackluster interface, after all. That shouldn't be a problem for Vizio customers, though, as the company will be including its 2018 SmartCast OS smart TV platform on its newly announced models. Some of the company's older TVs will get the OS through a software update later this year, too.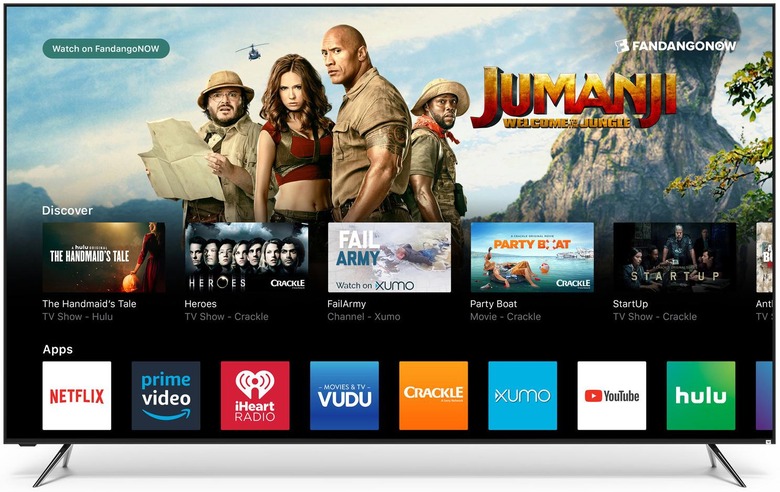 There's a lot to like about SmartCast OS, at least on paper. The platform offers native apps for a variety of the biggest streaming services, including Netflix and Amazon Prime Video, and there are plans to support other options like YouTube TV. The company may even plan to launch its own alternative option, taking a page from Roku's book, as it teases "a new streaming service geared to cord-cutters."
Won't break the bank
Sure, Vizio's latest televisions aren't what many people could consider cheap, but they're not terribly expensive, either. If you want a nice smart TV that doesn't entirely break the bank, Vizio's 2018 lineup has some sub-$1000 models, including the 55-inch M Series 4K HDR model, which will cost you $699, and the larger 65-inch model, which just barely qualifies at $999.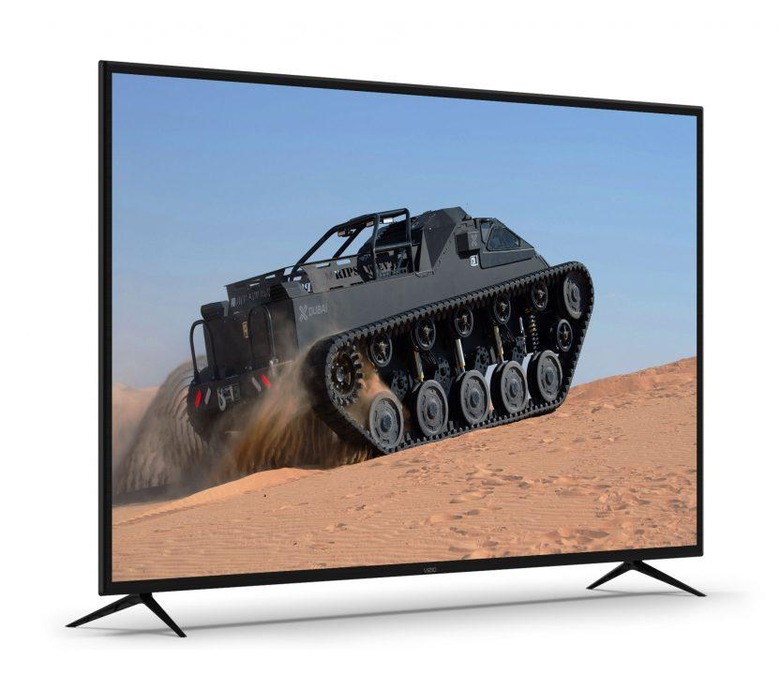 If that's still too expensive, the company also announced the 2018 D-Series and E-Series, both far more affordable starting at $349.99 for the 43-inch D-Series. The largest in that series, the 70-inch model, hits $999, while the E-Series starts at $349 for 43-inches and works up to $1,549 for the 75-inch option.
Voice assistants take the stage
Smart speakers and voice assistants like Amazon Alexa and Google Assistant are more popular than ever right now, and so it's no surprise that an increasing number of companies are including both baked into their latest connected products. Vizio is no exception and will offer both Alexa and Assistant on its 2018 4K televisions.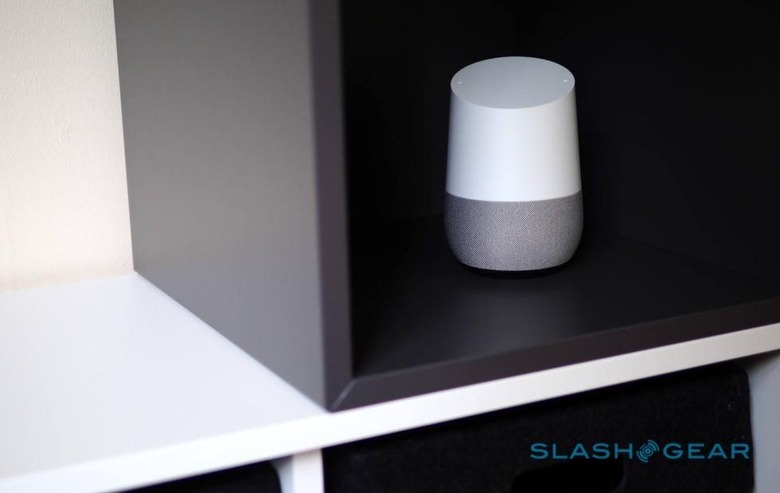 With the support, TV owners can use voice commands instead of the TV remote for common activities, enabling them to enjoy their favorite content without lifting a finger. SmartCast isn't limited to just Alexa and Assistant, though, also offering a Universal Search feature for searching multiple apps at the same time.
Great for cord-cutters
In addition to the streaming service teased above, Vizio has designed its 2018 televisions to match the needs of cord-cutters. These models have an integrated TV tuner and related software, meaning buyers only need to connect their TV antenna's coaxial cable to the device to receive and browse their local (free!) over-the-air channels.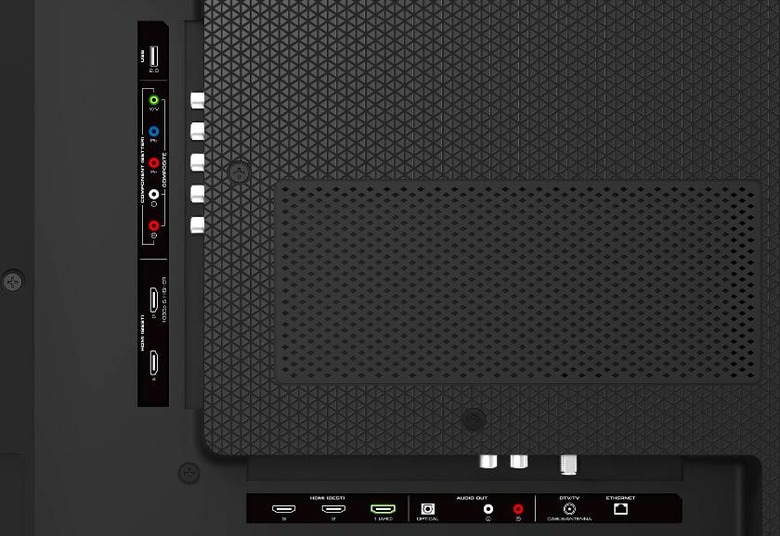 Because the TVs have Chromecast built-in, users can also cast content directly from their smartphone or tablet to their television, making it much easier to enjoy a variety of free services that are easily accessible on Android or iOS but not necessarily on a smart TV platform.
New home theater sound bars
In addition, Vizio also announced today a series of sound bars that'll pair well with the company's new 2018 televisions, giving buyers higher quality audio than they'd get with the TVs' built-in speakers. Simply called the 2018 Home Theater Sound Systems, these sound bars come in various sizes with Dolby Atmos. There are, for example, the 3.1.2 43-inch system, the 5.1.2 36-inch system, and the 46-inch 5.1.4 system.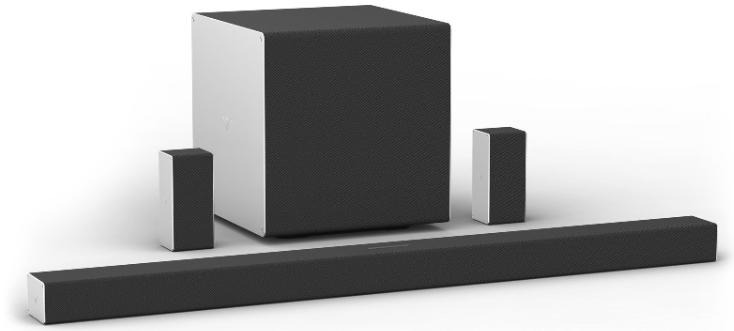 The new audio products promise "sound from every angle," including overhead, thanks to independent upward-firing speakers capable of up to 10-channels for totally immersive audio. Exact specifications depend on which model you get, but each has a design that matches nicely with the new Vizio TVs.