Vizio's new Dolby Atmos sound bars promise ridiculously easy setup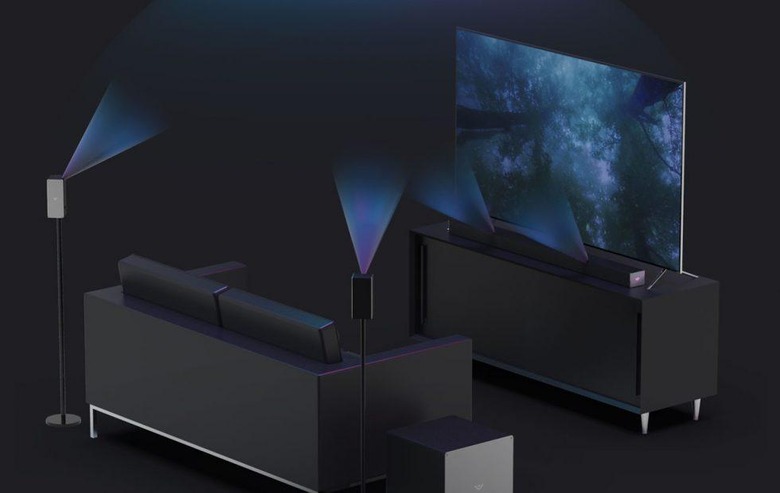 Vizio has carved a niche for itself in sound bars, and its new 2018 Home Theater Sound Systems might well be the gateway for a whole lot of people into Dolby Atmos. Announced alongside the company's 2018 4K HD TV line-up, the three sound bars promise all the surround sound fun from Atmos but without demanding you hand over your entire living room to speakers.
At the top of the line-up is the Vizio 46" 5.1.4 Home Theater Sound System with Dolby Atmos. That has four upward-firing speakers that are designed to reflect sound off the ceiling of the room. With those, it can create over-the-head effects, like birds or helicopters flying over, or rumbling thunderstorms.
There's also a center channel for dialog, together with rear channels for audio behind the audience. Vizio has thrown in a subwoofer too, as you'd expect, but it connects wirelessly to the sound bar for easier placement. In addition to the 5.1.4 system, there's also a new Vizio 46" 3.1.2 system, and a Vizio 36" 5.1.2 system, both of which also support Dolby Atmos.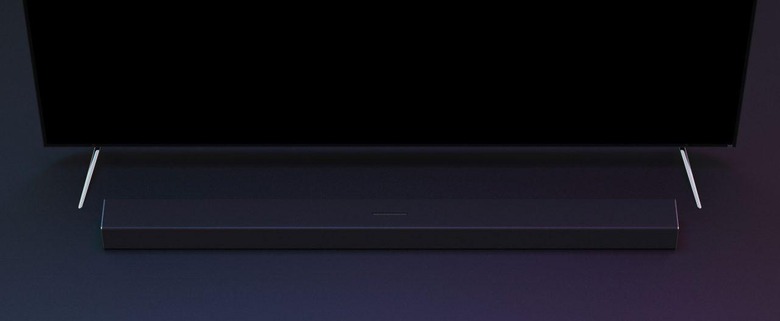 The 46" 3.1.2 system has two up-firing speakers, rear surround speakers, and the wireless subwoofer. It supports a maximum of six channels, three of which are in the sound bar itself. The 36" 5.1.2 system, meanwhile, supports eight channels, five of which are in the sound bar itself. It too has two up-firing speakers, the rear surround speakers, and the wireless sub.
Like Vizio's 2018 4K HD TVs, the sound bars also have some onboard smarts. There's Google Chromecast functionality baked in, so any Chromecast-enabled audio app – like Spotify or Google Play Music – can stream to the speakers from a smartphone or tablet. There's also Google Assistant integration, if you have a Google Home, and both Bluetooth and WiFi streaming. Vizio offers a smartphone remote control app, too, for more control over the settings than the basic, dedicated remote that comes in the box.
All three of the new Vizio Dolby Atmos sound bars are expected to go on sale late this coming summer. Pricing has not been confirmed at this stage, though it's worth noting that you don't need to pair them with a Vizio TV in order to get the Atmos functionality.