Vivo Xplay 5 Specs, Photos Leaked, 6GB RAM Inbound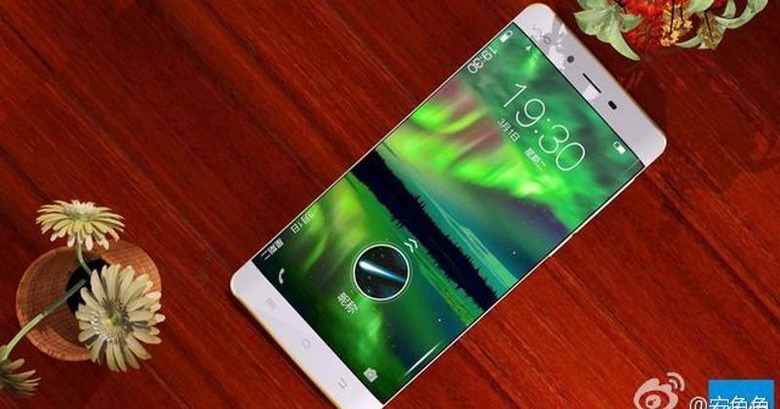 Chinese smartphone OEMs seem to be beset, warranted or not, by two stereotypes. One is that they are quite talented at "mirroring" the latest design trends. The second is that they can get pretty crazy when it comes to features. Just like this latest leak coming out of the country regarding Vivo's upcoming Xplay 5 smartphone. If one of the rumored details about it is true, then it could very well be the world's first smartphone with 6 GB of RAM, possibly even beating Samsung's Galaxy Note 6.
6 GB of RAM in a smartphone isn't impossible nor improbable. September last year, Samsung unveiled what is perhaps the world's first 12 Gigabit (not Gigabyte) LPDDR4 memory. This translates to 1.5 GB RAM per chip, at the same size as previous 1 GB chips. Combining four of these, which is the usual combination in high end devices, would yield 6 GB of RAM. It was really only a matter of time before someone produced that configuration. You would expect Samsung would be the first, but it might get beaten to the punch.
The real question is whether that much RAM makes sense, both today and even later this year. Having more RAM is almost always a good thing. On other computers that can make use of 6 GB or more of LPDDR4 memory, that might not be an issue. But, in especially in the case of mobile devices, that has to be balanced with costs, among other things.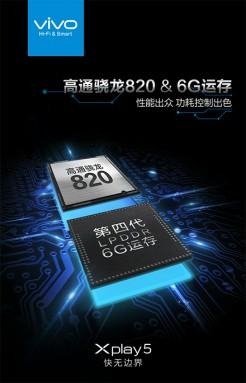 There are also practical, even social, effects to be considered. Right now, constrained hardware resources force app and platform developers to be more conscientious of their software. Take away that limitation and you might be giving them permission to be a bit more lax. Then again, it could also give way to more use cases than we can imagine today with our current smartphone configurations, like running another operating system on top of the mobile OS ala virtualization.
The Vivo Xplay 5 is also noted to run on a Qualcomm Snapdragon 820, which isn't exactly surprising. What is a bit curious, however, is that it is also leaked to sport a 6-inch 2K screen that truly curves at the right and left edges. Sounds and looks familiar? You are most likely thinking of the Samsung Galaxy S6 edge and its kin, and you'd probably be right. Whether Samsung will let that stand, we'll have to see if this Xplay 5 actually makes it out of the woodwork. Given this is from the OEM that was supposed to give the world the thinnest smartphone, take these details with a pinch of salt.