VIVE Tracker, Deluxe Audio Strap get pricing and release dates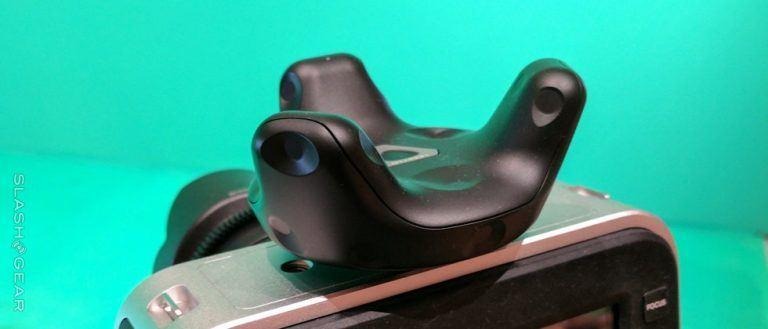 As far as VR accessories go, the VIVE Tracker is definitely one of the more interesting ones. Revealed back at CES 2017, the VIVE Tracker allows developers to turn real-world objects into controllers for VR apps and games. HTC has been moving full speed ahead with the VIVE Tracker, announcing late last month that it was opening up applications to seed 1,000 Trackers within the development community.
Fast forward to today and HTC says it received 2,300 applications for those initial 1,000 VIVE Trackers. What's more impressive is the wide range of applications that are looking to build around it. HTC specifically names sectors like education, enterprise, and health and wellness looking to build apps with the tracker in mind, and says that 60% of the applications it received were for non-gaming and non-entertainment apps.
NOW READ: HTC VIVE Tracker Hand-OnHTC is capitalizing on the hype surrounding the Tracker, today announcing when that it will become available for developers to purchase on March 27. General availability will commence once developers have had time to implement tracker controls within their applications, but that won't happen until later in 2017.
The Tracker wasn't the sole focus of today's announcement, however. HTC also announced general availability for the Deluxe Audio Strap, which offers integrated audio in a headstrap that aims to provide more comfort for longer sessions. The VIVE Deluxe Audio Strap will be available for all users to purchase in June, while anyone who picks up the VIVE Business Edition from here out on will get one included with their purchase.
When they launch, both the Tracker and the Deluxe Audio Strap will cost $99, which seems rather affordable in the case of the Tracker. Assuming developers meet its release with the same enthusiasm they had for the seed devices, then it should be a pretty great year for VIVE apps.