HTC Vive Tracker accessory turns objects into VR controllers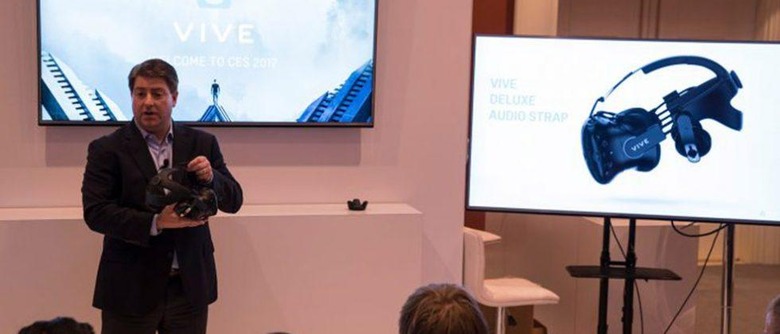 HTC has a new accessory item for its Vive VR headset that can turn just about anything into a VR controller. One example HTC gave is a baseball bat — with the Vive Tracker embedded, the baseball bat becomes a controller that can open the door for realistic baseball gameplay or zombie head smashing. The same goes for gloves, imitation rifles for shooting games, and even, HTC says, a fire hose that may pair well with a simulator.
The Vive Tracker is small at less than three ounces in weight and about 99 x 42mm in size. The company anticipates this tracker being compatible with 'any number of future VR accessories' using some sort of easy 'connection' between the two. Think of it like a Wii Remote when placed within an accessory tennis racquet or baseball bat, only for VR and arguably much more fun. The Tracker has a Q2 launch date with no price stated thus far.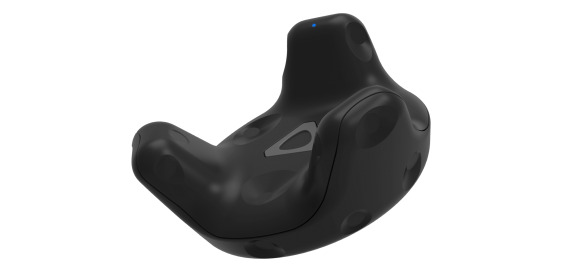 The company has also introduced the Vive Deluxe Audio Strap with adjustable headphones for isolated, comfortable gameplay. The unit has a dial that can be customized for changing the headstrap's fit to suit the user — there's no pricing to announce yet, but the company plans to release this model in the second quarter of 2017.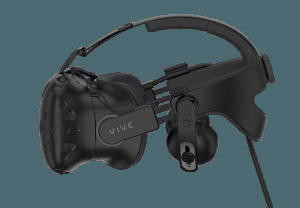 Finally, HTC also says that Viveport will be launching a subscription service in the near future for VR apps, helping consumers find new things to try out. The fee for this is said to be low, but there's not stated rate yet. There will also be a new VR dev channels for monetizing one's content, and later this year there will be "dedicated VR app stores."
SOURCE: Vive Blog