VIVE Tracker applications open before general release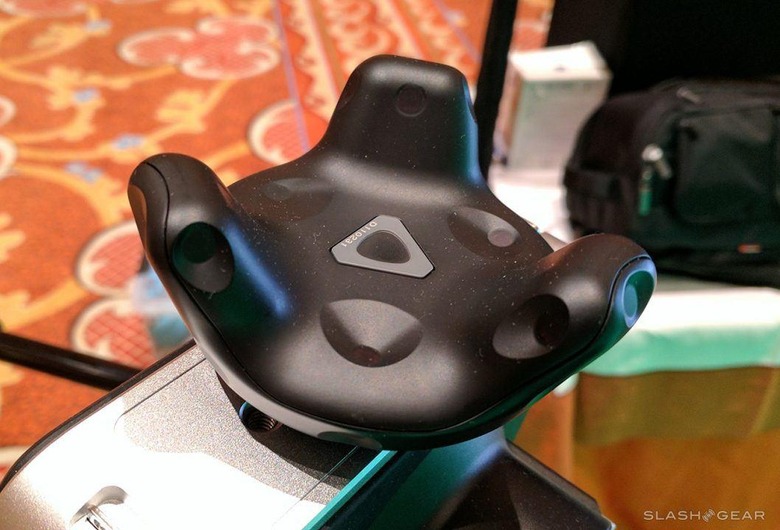 A couple of weeks back, in the midst of CES 2017, VIVE Trackers were revealed. VIVE Trackers are a new type of controller for HTC's VIVE virtual reality headset. They're anything but traditional, as they're meant to bring real-world objects into virtual reality spaces, and now HTC wants to get these Trackers into the hands of developers.
HTC has opened up applications for VIVE Trackers, and it's looking to lend out 1,000 of them. Developers who are interested in one will have until February 7th to apply, and it isn't going to be quite so simple as putting your name and contact information on a form. Instead, HTC will want you to outline what you plan to do with the Tracker, and whether or not your company has any experience developing VR software.
NOW READ: VIVE Tracker Hands-OnOn top of that, HTC wants to know a little about your company, and it behooves you to be as detailed as possible. While HTC will make the final call, it does say that companies that go into greater detail in their applications will have a higher chance of receiving a dev kit.
As you can see in the video below, VIVE Trackers can be pretty versatile in their application. They allow developers to implement control schemes that aren't possible with normal controllers, and HTC is hoping to kick start development with this round of seeding. It's looking for more applications like the one you see below, so hopefully getting all these Trackers out there will lead to that.
If you think you've got what it takes to impress HTC and secure one for yourself, you can find the application here. There's no word yet on when HTC will make its decision about which companies receive Trackers and which do not, but you'd have to imagine it will want to get these out quick. Hopefully we'll start seeing new applications using the VIVE Trackers by the end of the year, so stay tuned.
SOURCE: HTC VIVE