Vine Users Skyrocket, Now Exceed 40 Million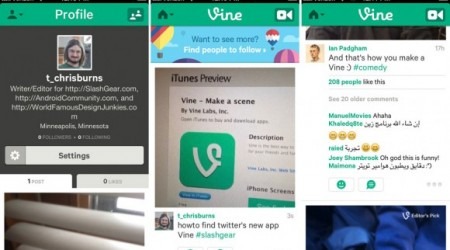 Vine has grown quickly since Twitter snapped it up, with any user of the microblogging site likely coming across one of the six-second videos on a regular basis. That rate of growth has been perhaps more rapid than realized, with Vine announcing today that it has reached – and exceeded – 40 million users, a drastic jump over just a couple of months.
The announcement was made, not surprisingly, on the Vine Twitter account, a brief number-dropping thank you note for the six-second inspired community. The number represents the total number of Vine users, not the number of monthly active users, a small yet distinct difference. Still, this number is substantially higher than the number of users from two months ago, which sat at 13 million when the Android version was released.
As such, it can be assumed that Android users represent the largest user base for the service, with the number of users increasing since the Android app launch by a factor of nearly three. This despite Instagram launching new competing video-recording capabilities earlier this summer, something some felt would give Vine a run for its money.
Last month, Vine updated its iOS app with several new features, among them being the ability to "revine", as well as new camera tools, and channels to the Explore section. A couple days before that, however, the app also hit the Amazon Appstore for Kindle Fire owners, with that having come a month after the Android app was launched.
SOURCE: Marketing Land