Vine Finally Comes To Android For 6-Second Video Fun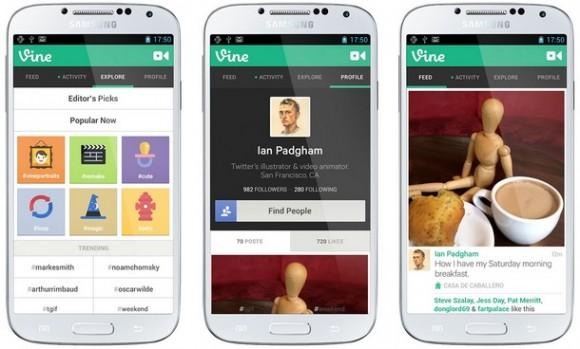 It's been a long time coming, but it's finally here (as previously suggested). For those using Android that are just dying to get in on recording your own 6-second looping videos, Vine is now available for your perusal. However, the app is launching with limited features for now, but the dev team says that "frequent updates" will be coming soon.
We're not seeing the app in the Google Play store just yet, but we're guessing it's making its rounds so you should be seeing it at some point today if you've haven't already. The app also only works on Android devices running Android 4.0 Ice Cream Sandwich or higher, so be sure you're up to date with your handset.
Vine says that new features will be making their way to the new Android app, including front-facing camera support, search, mentions, hashtags, and the ability to share to Facebook. No timeline was given as to when we can expect these updates, but hopefully it'll be sooner rather than later. The team says that they have "exciting plans for features that could exist only on Android," so our expectations are high.
Vine launched back in January to much fanfare. It was an interesting way to share moving images, allowing users to record only up to six seconds of video that was put on a constant loop, similar to an animated GIF. Of course, it was bombarded with controversial issues, but it remains a unique solution for sharing animated content quickly and easily.
VIA: Vine Blog