Vine hiring Android developer, Android app most likely in the works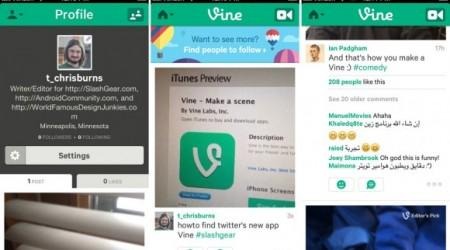 If weren't aware, the popular Vine video-sharing app is the work of just three developers. However, the New York-based team is looking to expand by hiring six new developers and engineers to help out with the new app. Specifically, though, the service is looking for an Android developer, which could mean that a Vine Android app is coming very soon.
Vine co-founder Colin Kroll tweeted that the team was looking to expand, and heading on over to Vine's jobs webpage will give you a glimpse as to what they're looking for. They're mostly looking for product and software enginners, as well as an iOS developer. However, a listing for an "Android engineer" is particularly interesting.
The Vine app initially released only for iOS last month with great fanfare. However, it was hit with a pornography controversy shortly after its release, requiring the app to instill a 17+ age rating and blocking most of the porn from the app. During the fiasco, Vine was eventually removed from the Editors' Choice section of the iTunes App Store.
However, all that is behind us now, and it seems Vine is now focusing their efforts on improving the app, and bringing in more team members to help possibly introduce more features, as well as release an Android version that we know many of its users are dying to start using. Hopefully we'll see it relatively soon.