Vimeo app update makes purchases available on mobile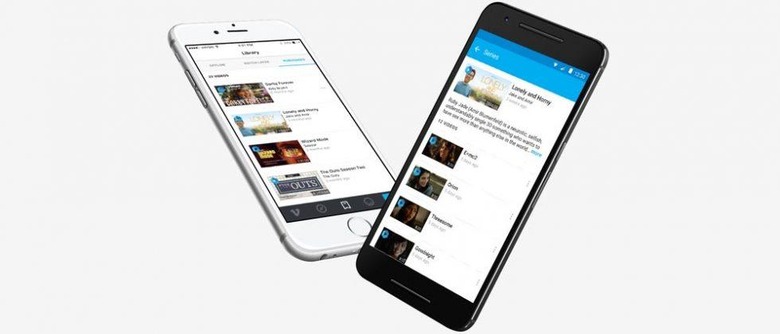 Vimeo is a video hosting website known for offering content that skews toward the more artistic side of the medium's spectrum. For this reason, the service attracted a lot of users with high-quality videos, and it soon became a destination for indie movies, short videos, film projects, and such. Over time, the service evolved to offer a for-pay on-demand video store, and now thanks to a recent Android and iOS update, users can access those purchases directly on their phone.
Vimeo announced the update today, saying it has arrived for both the Android and the iOS apps. Users can purchase content from Vimeo On Demand, the company's video store, using their mobile web browser, their desktop, or their Roku player (via the Vimeo channel that was launched in the recent past).
After the content is purchased (subscriptions and rentals are available for some content, as well), users can open the Vimeo app on their smartphone or tablet and tap the "Library" option. Within Library, users will now see another option called "Purchases." Tap on that, and you'll find the content you've paid for. Tap one of them, and bam: you can now watch it directly on your mobile device.
If you're not familiar with Vimeo On Demand, you can check it out here. The service has, at times, been home to notable and award-winning content, and is perhaps best known for being the first home of "High Maintenance," a web video series of such outstanding quality that it was picked up by HBO. The HBO version of the show will be making it series debut this upcoming autumn.
SOURCE: Vimeo Blog